Cambridge-based firm

Matter Design

has unveiled research on seemingly 'weightless' concrete forms that can be easily moved.
The mysterious knowledge surrounding the transportation and placement of megalithic structures of the past eludes contemporary building practices. Walking Assembly re-introduces the potentials of that ancient knowledge to better inform the transportation and assembly of future architectures. If a brick is designed for a single hand, and a concrete masonry unit (CMU) is designed for two, these massive masonry units (MMU) unshackle the dependency between size and the human body. Intelligence of transportation and assembly is designed into the elements themselves,
liberating humans to guide these colossal concrete elements into place. Structures that would otherwise rely on cranes or heavy equipment can now be intelligently assembled and disassembled with little energy. By using variable density concrete, the center of mass of the object is calibrated precisely to control the stable, but easy motion of the elements. This ensures that these massive elements successfully walk and assemble into place, creating the possibility for a crane-less tilt up construction method and turning our building sites into spectacles of play.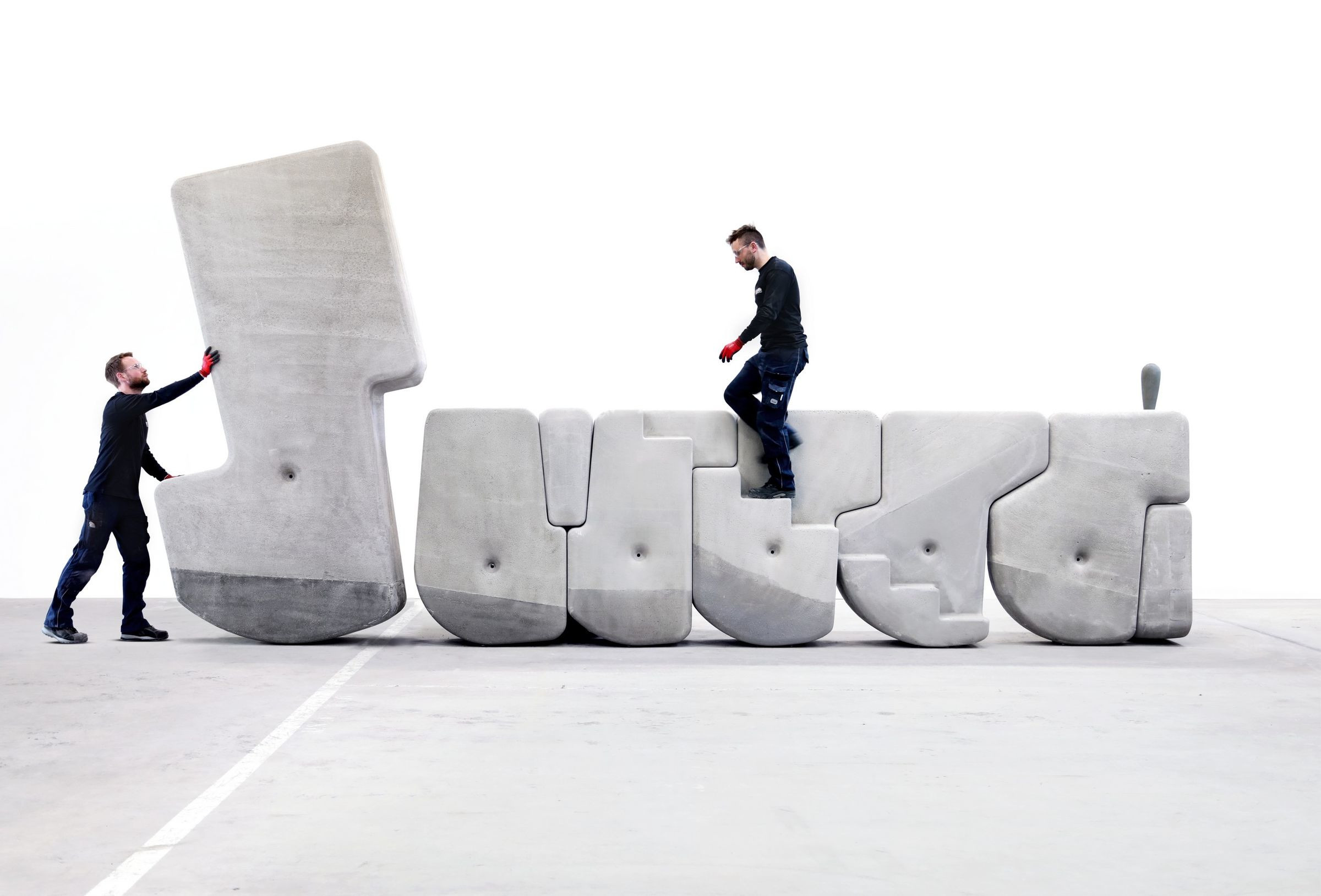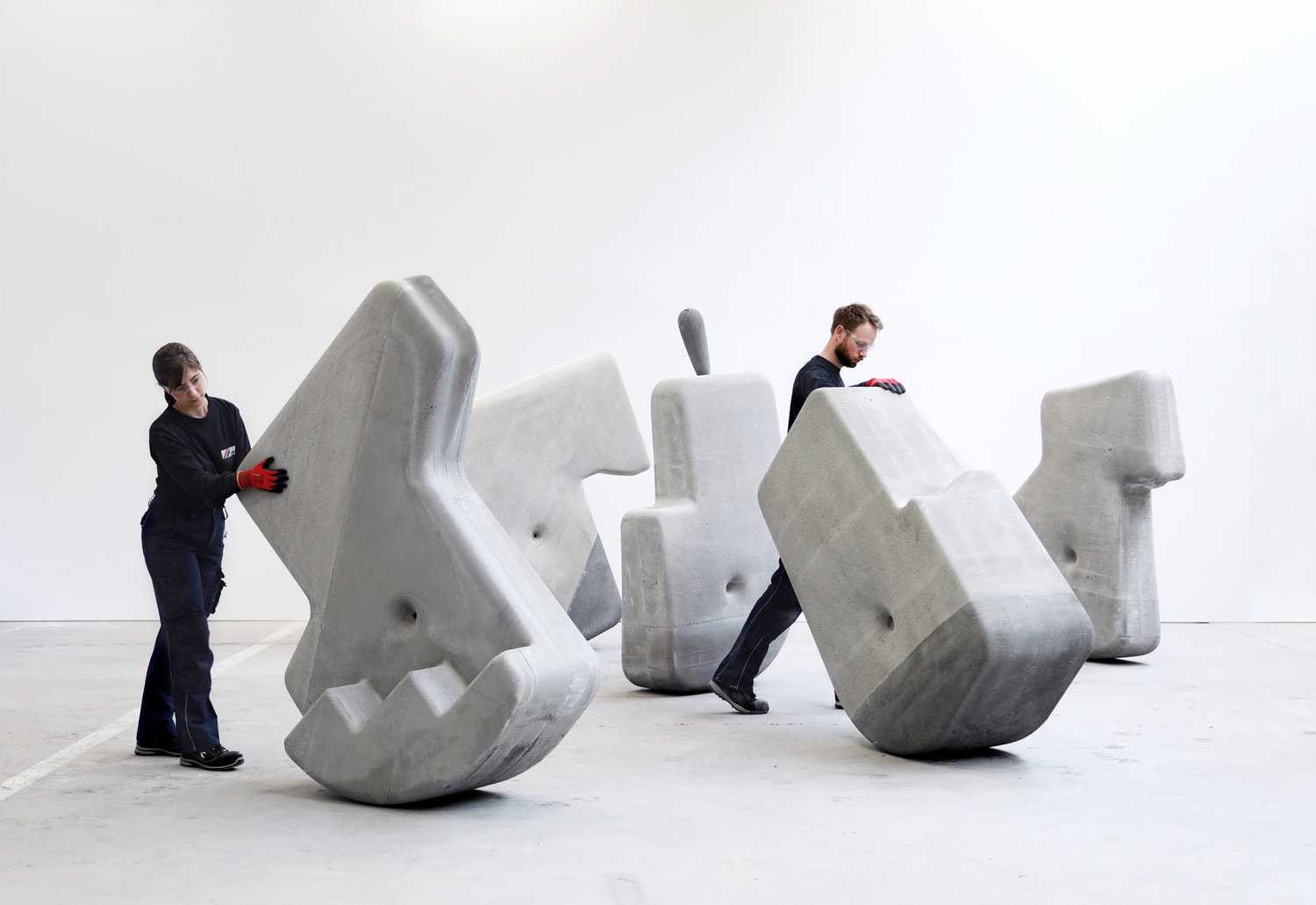 Brandon Clifford & Johanna Lobdell in collaboration with Davide Zampini—CEMEX Global R&D


Year: 2019




Need more? ︎ Index ︎ Next ︎ Random



Thisispaper is an art direction and design studio founded in 2011, specializing in brand development and innovation.