©URA
URA is a design studio located in Brussels working within varied scales and functions, searching for universal basic typologies.
Words: Thisispaper, URS
Photography: Filip Dujardin
Presented here is a sport hall blended into natural environment of Brussels, Belgium. This simple building contains many contradictions, creating rich spectrum of visual and tactical experiences. Open and closed, trees and slope, materiality and transparency consist on a coherent whole arising from the natural slope.

"The facade shows the duality of the context: a strong, closed concrete wall on the one side and a wooden structure with a black steel plates cladded facade on the other side. These two facades meet in the perspective of the stage-stair. The surrounding trees are seen from different perspectives," say the head designers, Yves Malysse and Kiki Verbeeck.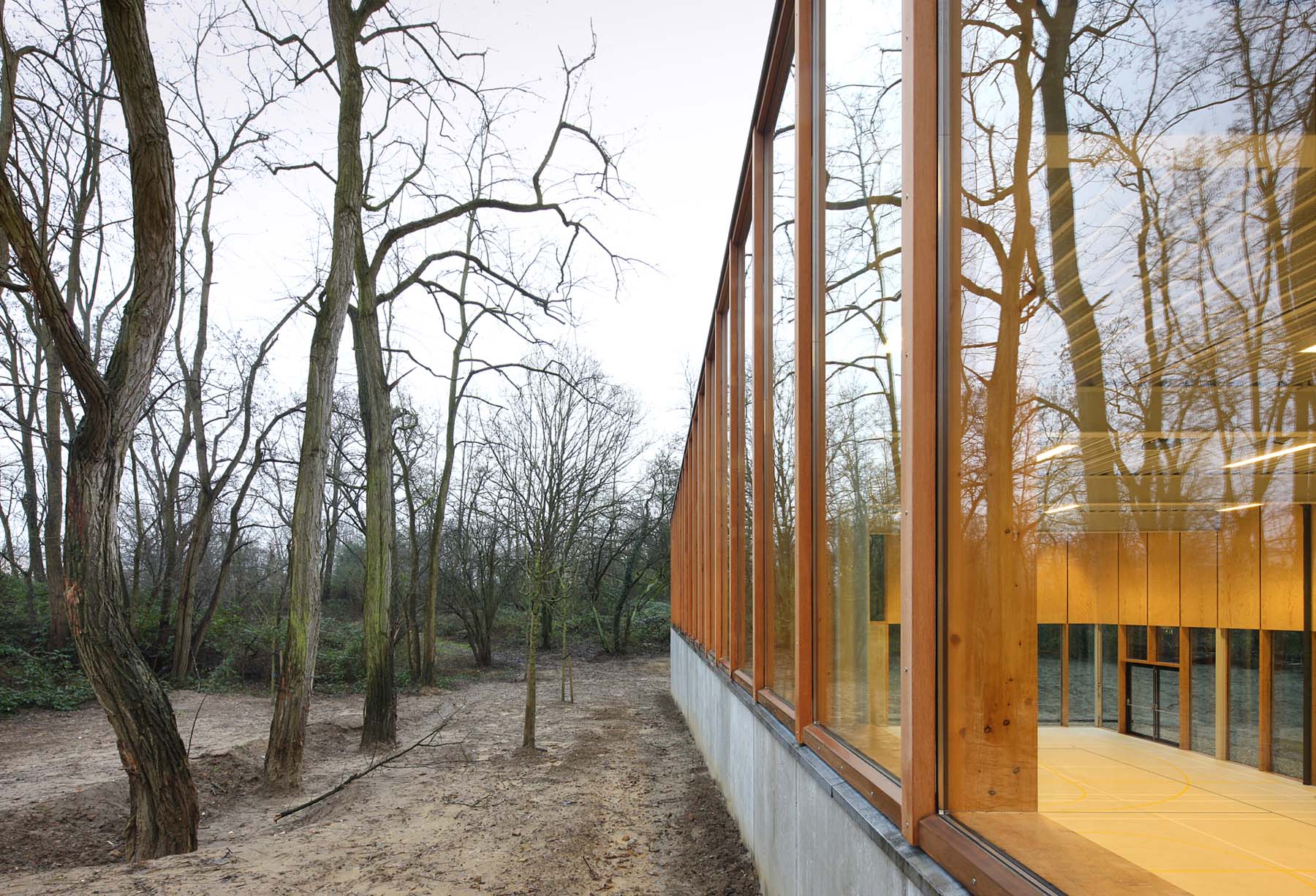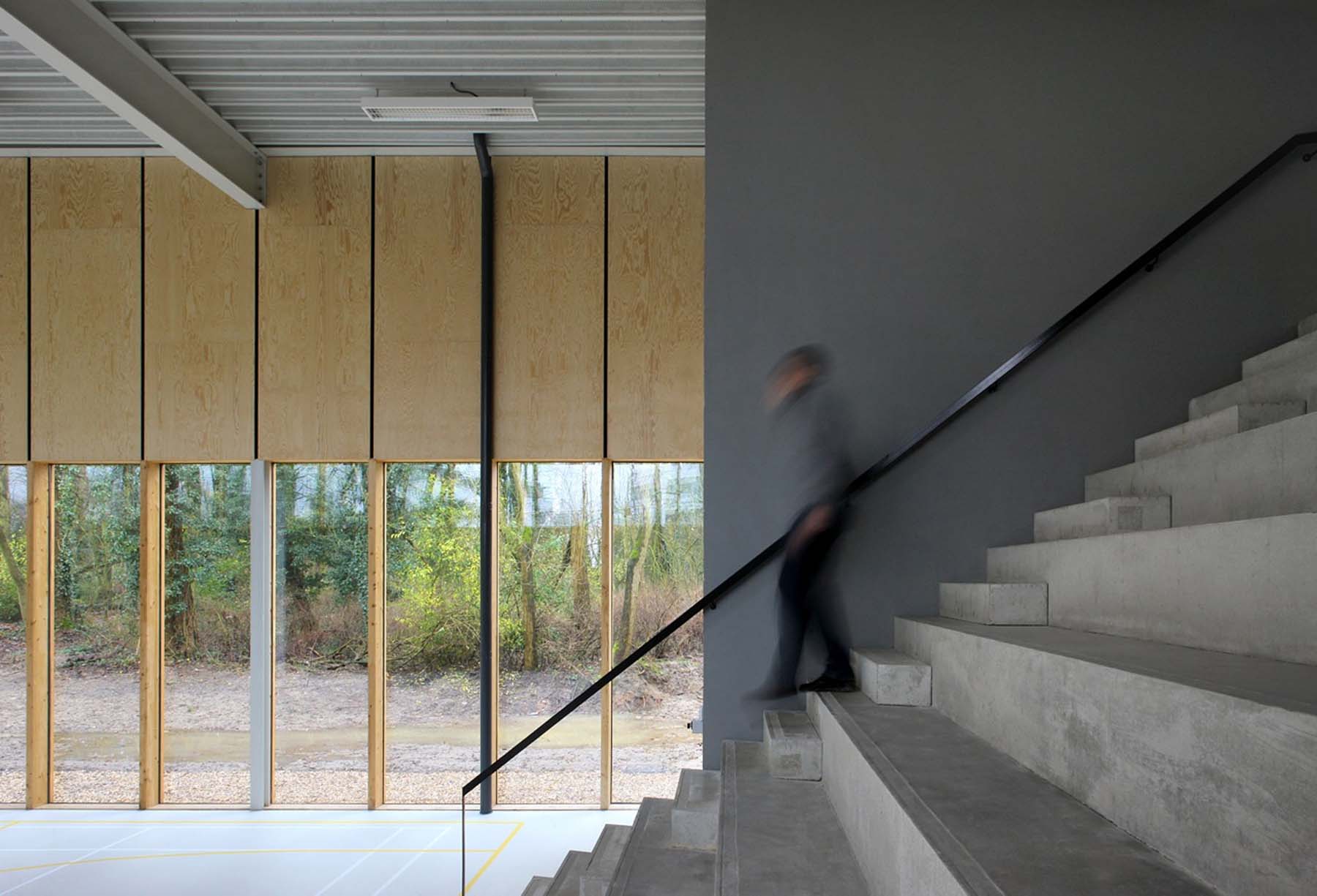 Thisispaper is an art direction and design studio founded in 2011, specializing in brand development and innovation.