©David Benjamin Sherry
David Benjamin Sherry re-imagines the American Western terrain in Day-Glo colors.
Working with analog photography, Sherry explores the power and emotion of color itself as much as he does the subjects of his works, manipulating his images through a laborious and careful darkroom process. To create a series of epic monochromatic photographs of the American West, Sherry used a large-format camera and drew inspiration from Group f/64, a collective of photographers that included Ansel Adams and Edward Weston. Although engaged in their tradition, Sherry has said that he hopes to "inject a more queer and colorful vision of American Western photography," altering how we experience landscape through his inventive and futuristic use of tone and scale.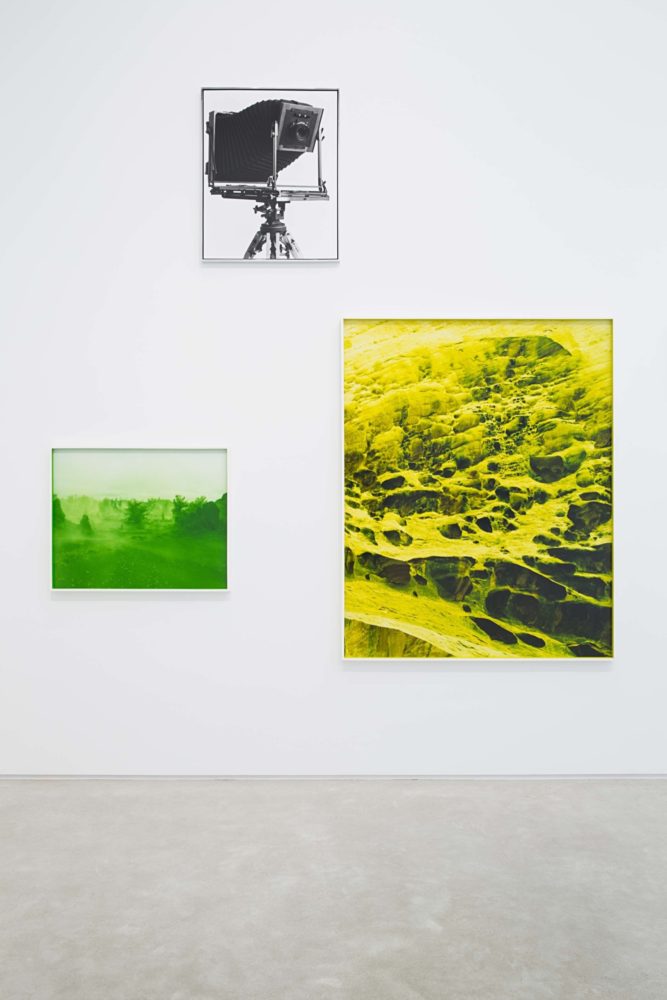 Follow: @davidbenjaminsherry
www.davidbenjaminsherry.com



Thisispaper is an art direction and design studio founded in 2011, specializing in brand development and innovation.