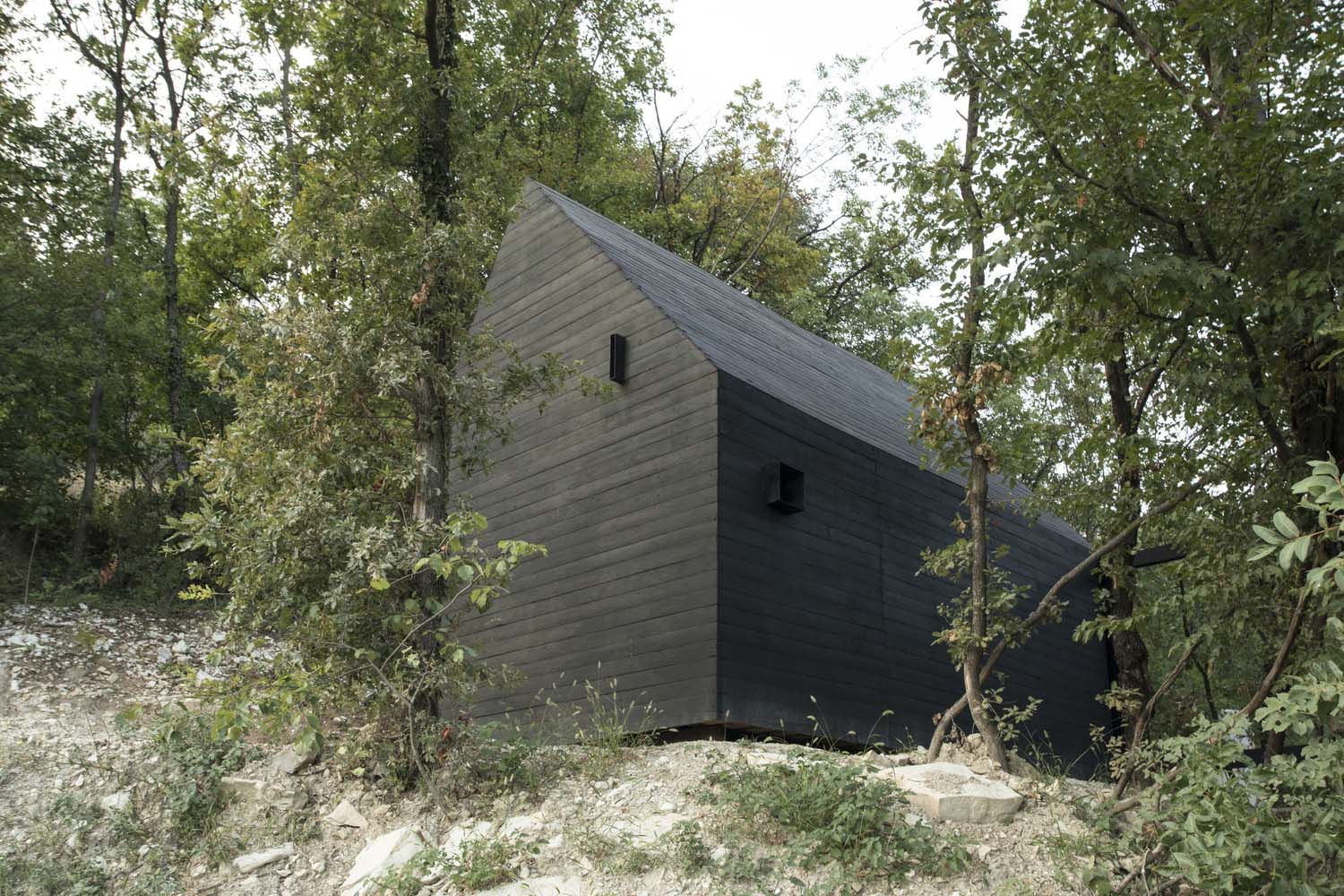 ©STUDIO associates
Chapel of Silence is a project implemented by Italian architectural practice STUDIO associates.
The Chapel of Silence, surrounded by wild greenery, is located on the top of a valley in a little town in the province of Brescia, Botticino. "It was born out of the desire of a local community formed by members of different religious beliefs. It is meant to be a place of worship, silence, and prayer, suitable for everyone," explained the architects.
The tiny chapel is entirely made of black bitumen-coated wood, what creates a great blend with the trunks of the oaks. When stepping inside, you are welcomed by a monolithic element made of Botticino's marble and excavated on the surface. The rest of the space, rather humble, serves for prayer.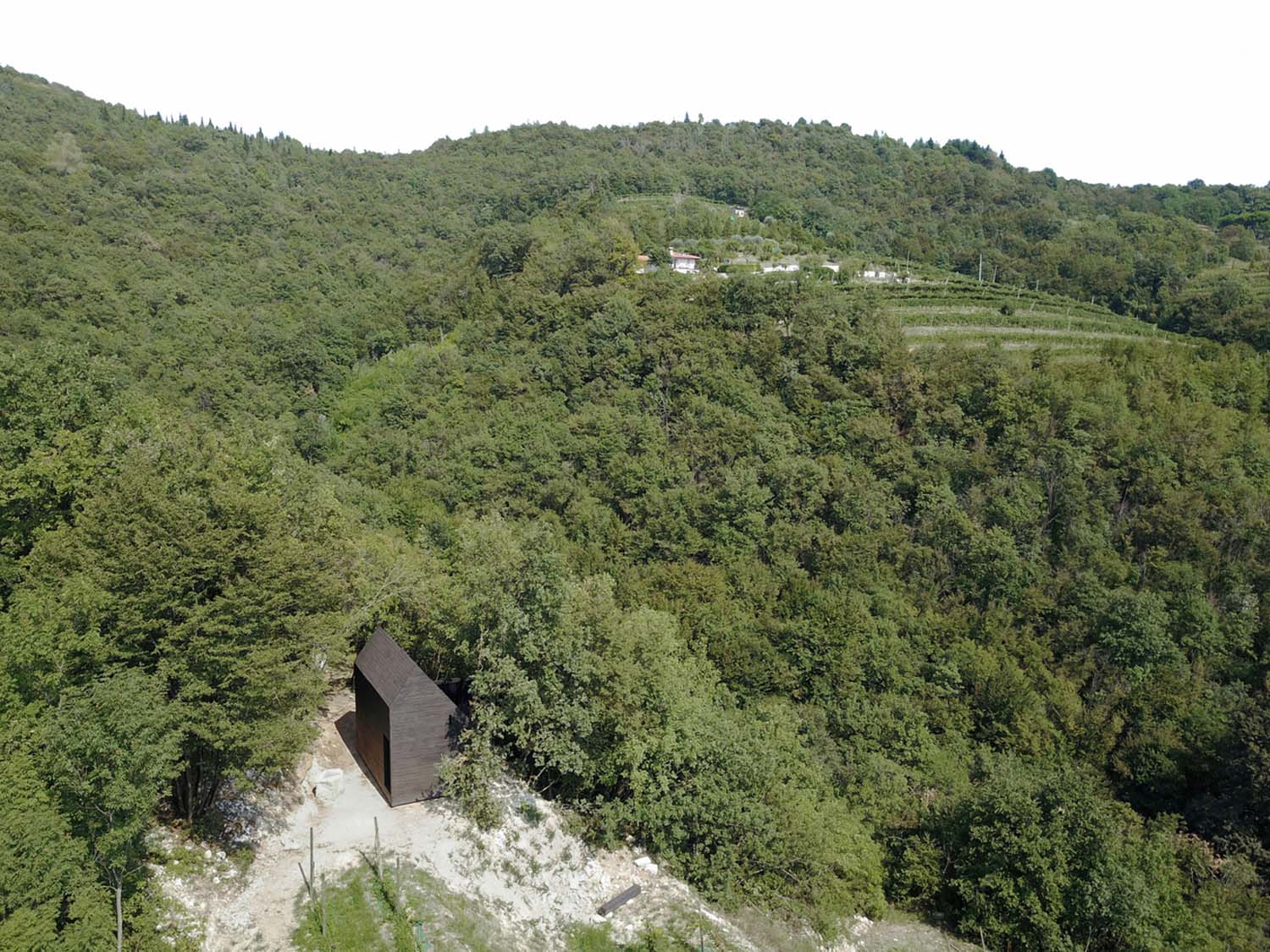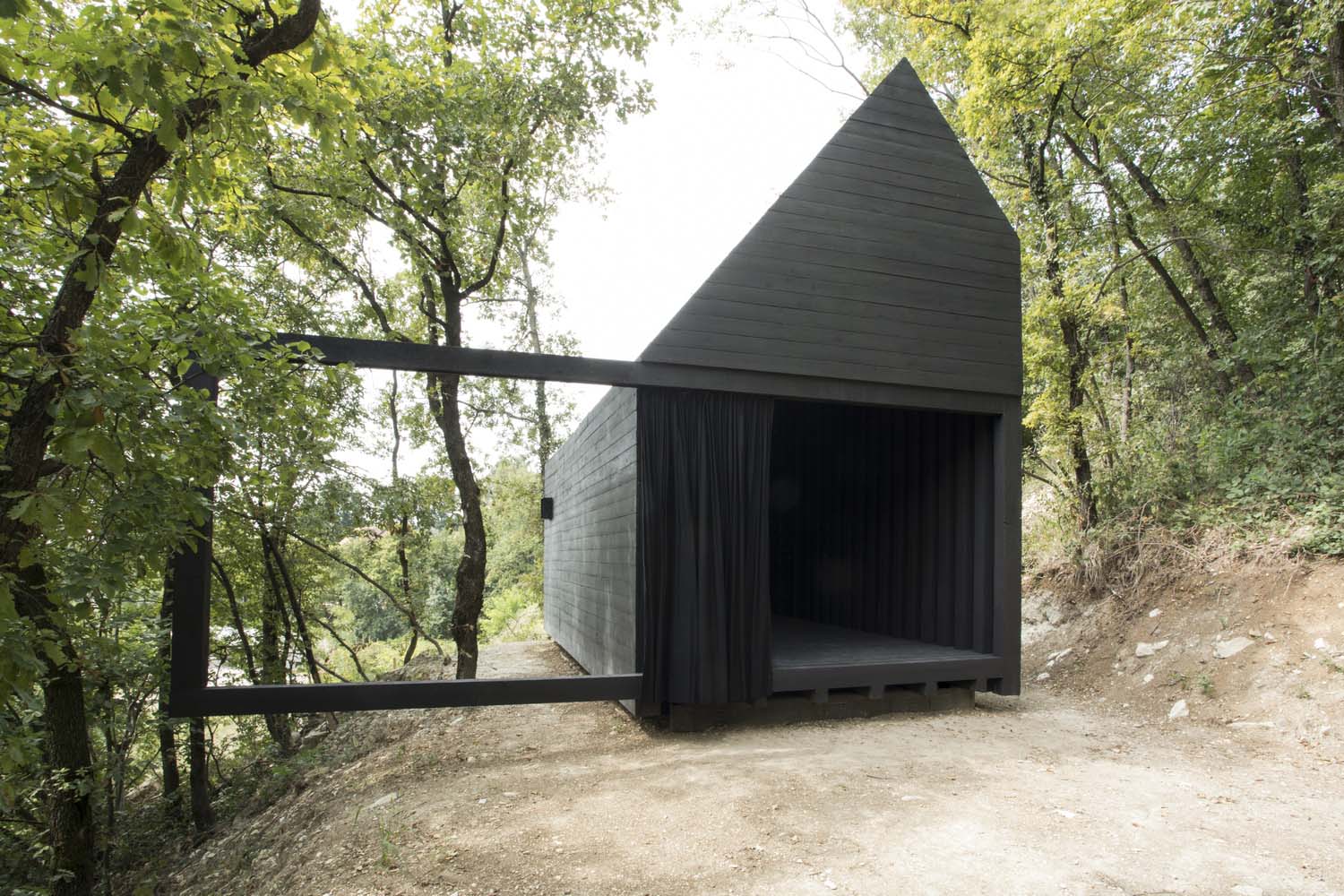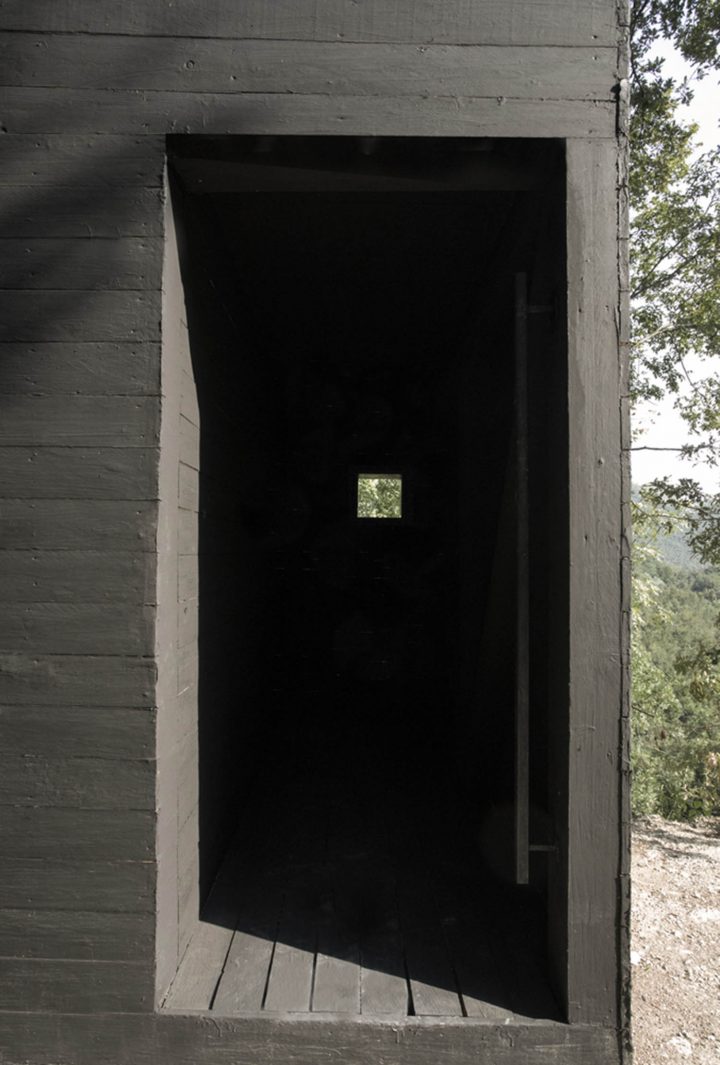 Need more? ︎ Index ︎ Next ︎ Random
Thisispaper is an art direction and design studio founded in 2011, specializing in brand development and innovation.