©Reiulf Ramstad Architects
Reiulf Ramstad Architects
is an architectural firm creating simple architecture with a strong connection to the Scandinavian context.
Words: Thisispaper,
Reiulf Ramstad Architects
Photography: I
var Kvaal & Reiulf Ramstad Arkitekter
The Two-in-One House is an example of the studio's conceptual approach combined with expert knowledge and a distinct ideology. The hut blended into dynamic landscape of Ekeberglia in Oslo, servers as a shelter at the top of the sculptured slop.

As the architects comment: "the main task was for the project to appear as a unify house despite its duality, and still ensure the privacy of both units. The ground floor integrates the main public functions of the homes and elegant windows frame the landscape scenery and invite nature into the building. On the contrary, the first floor protects the intimacy of the families and provides a more introvert area, with windows subtly appearing behind the cedar cladding."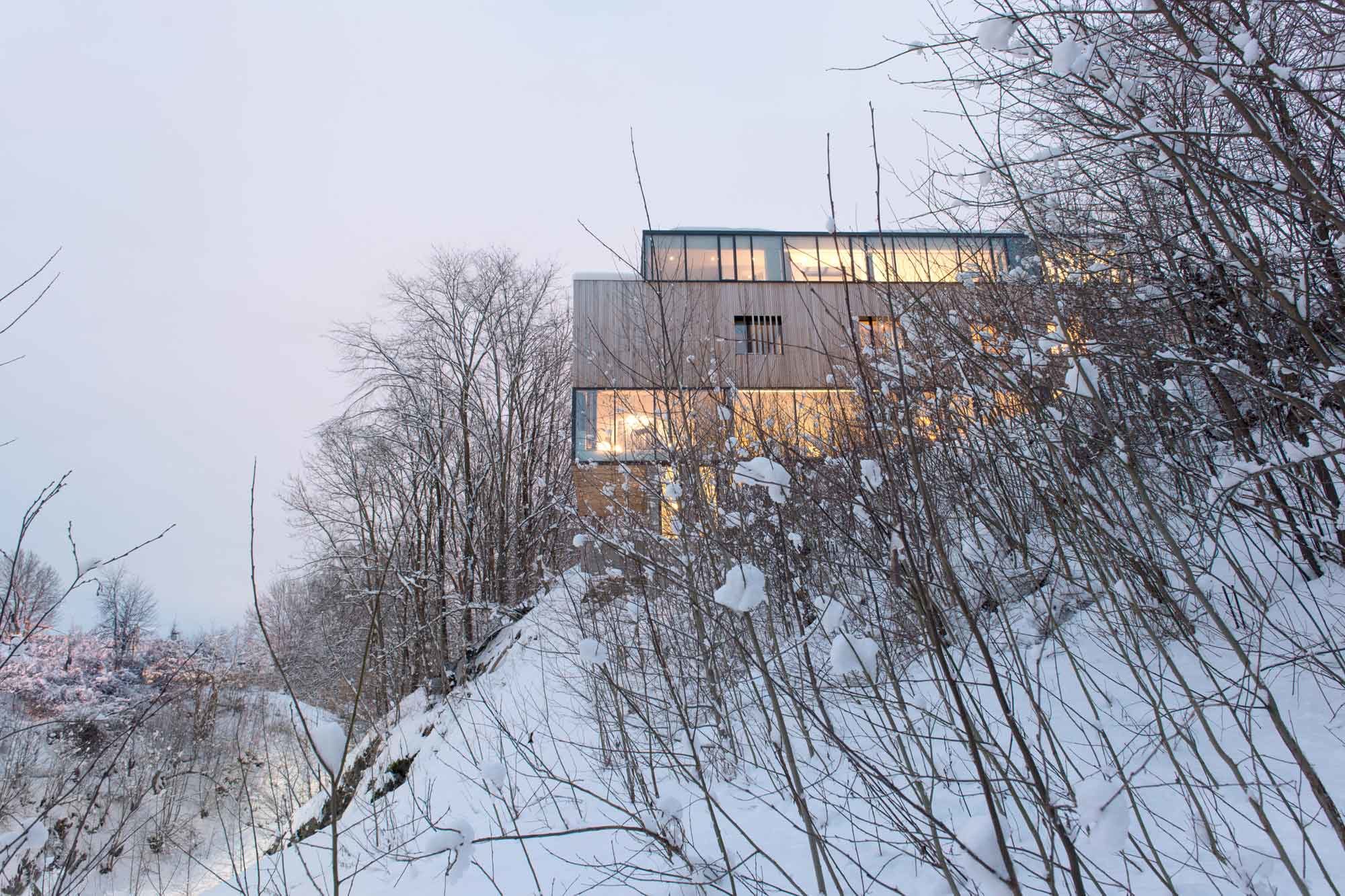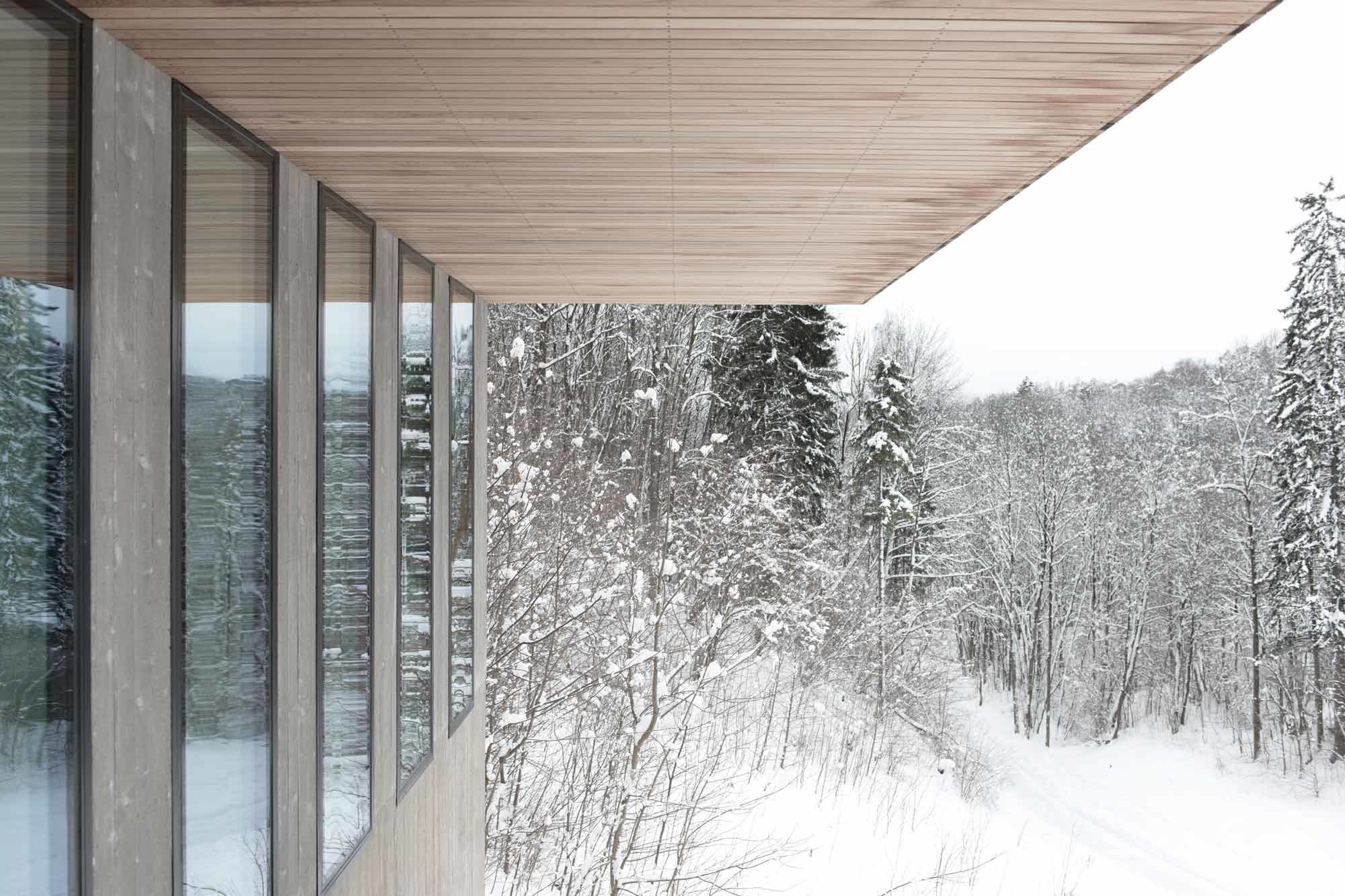 Thisispaper is an art direction and design studio founded in 2011, specializing in brand development and innovation.