©Peet Dullaert
Previously presented in Thisispaper, Peet Dullaert invites to cover yourself in clothing inspired by the symbols of origin and human anatomy this summer.
Words: Thisispaper
Photography: Robbert Jacobs
The collection prepared for Spring-Summer 2018 by Dullaert was inspired by planet earth and the elements: water, air, fire, earth, metal, and their role in forming life. The project also serves as an outcome of the designer's exploration on organic design based on the construction of the human body.
The collection was photographed in the set of of Romanian artist Mitica Pamfilie's atelier, where Peet Dullaert found echo of his own universe.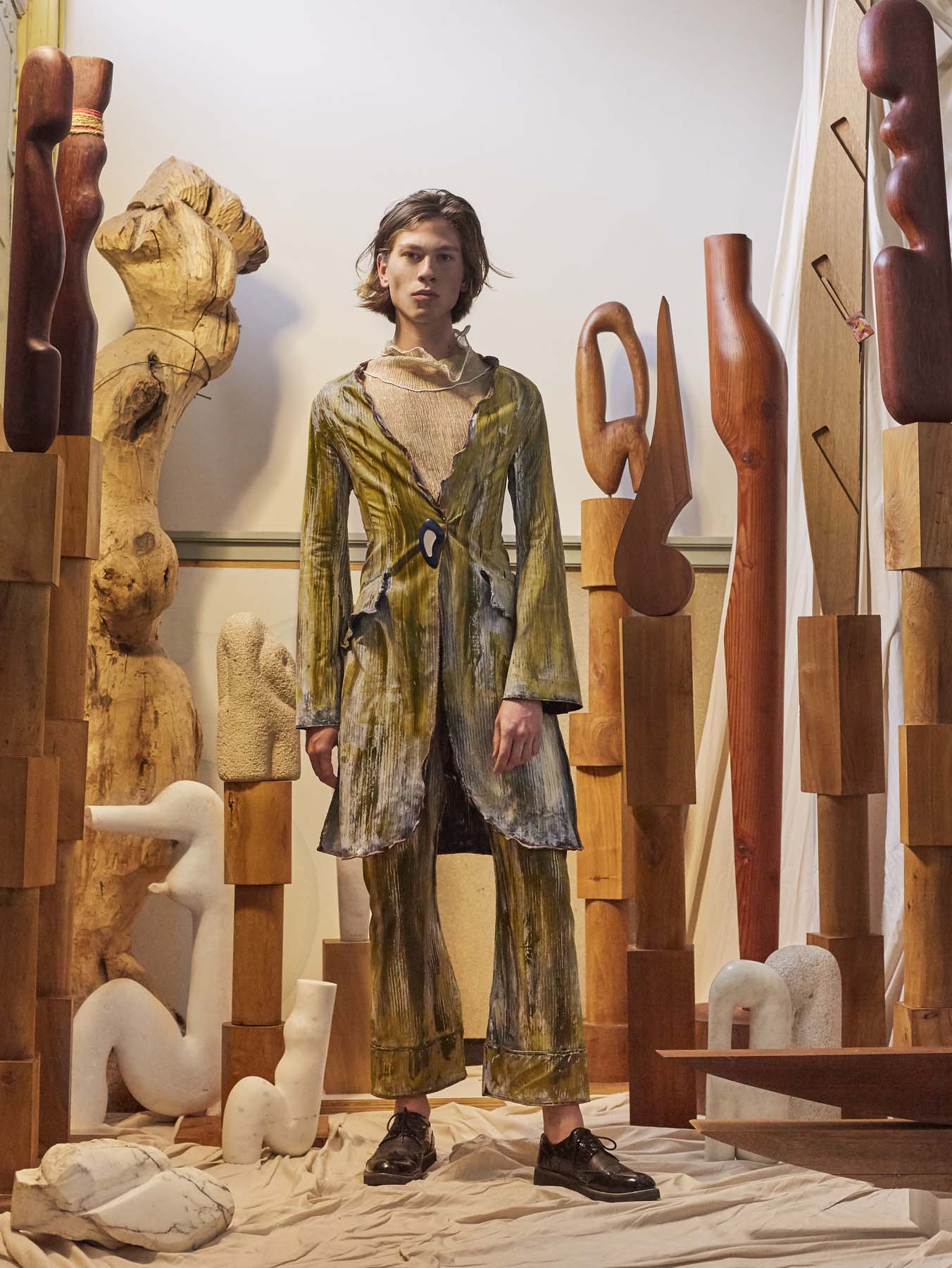 Thisispaper is an art direction and design studio founded in 2011, specializing in brand development and innovation.