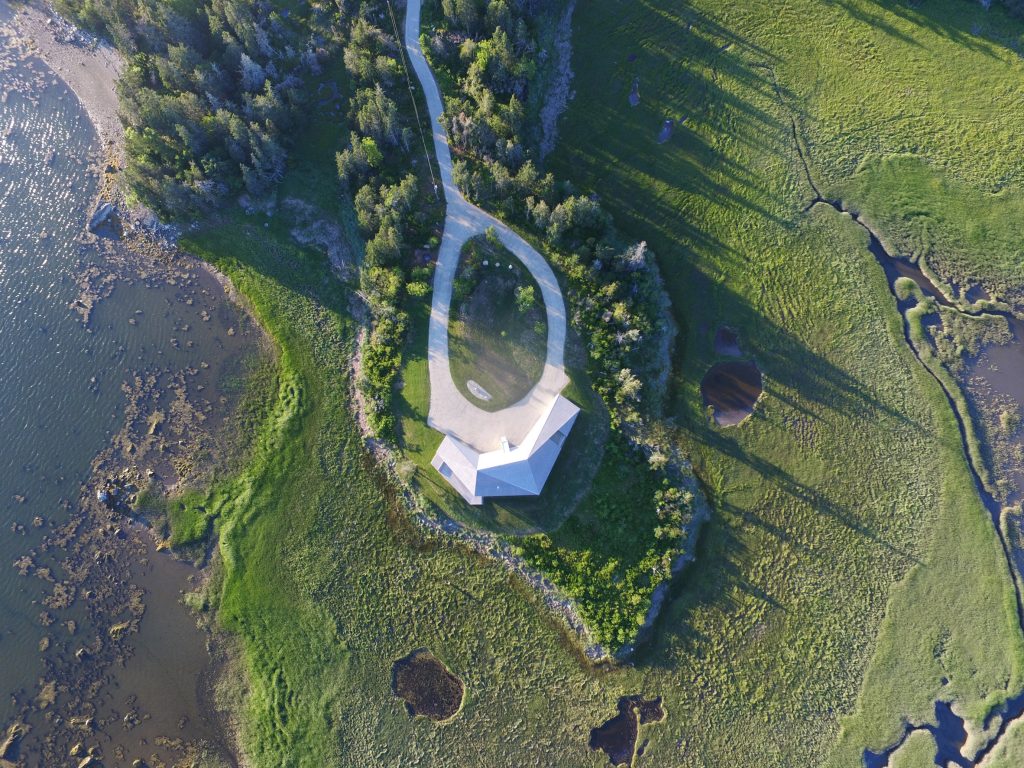 ©Omar Gandhi Architect
Omar Gandhi Architect

is one of Canada's leading young architecture studios based in between two cities - Halifax, Nova Scotia and Toronto, Ontario.
Presented below is a project titled Sluice Point, a low-lying residence located along rugged Nova Scotia coastline. The team of Omar Gandhi Architect has taken cues from local design traditions while creating a contemporary home for an active family."The clients are Swiss seasonal occupants, using the dwelling as an outlet for recreational activities such as swimming, fishing, boating, hiking and more.
As such, it was crucial that thespace be designed to be durable, rugged and easily maintained. This was achieved by using a consistent palette of natural and raw materials such as concrete and local wood cladding," explained the architects.
The materiality, form are strongly connected to the local tradition. Exterior walls were sheathed in locally sourced shingles made of eastern white cedar. On the water-facing elevation, large expanses of glass were installed, which provide amazing views of the landscape. Inside, the habitants can enjoy open and versatile space, free from distractions when required to emphasize the exterior view.
Need more? ︎ Index ︎ Next ︎ Random
Thisispaper is an art direction and design studio founded in 2011, specializing in brand development and innovation.