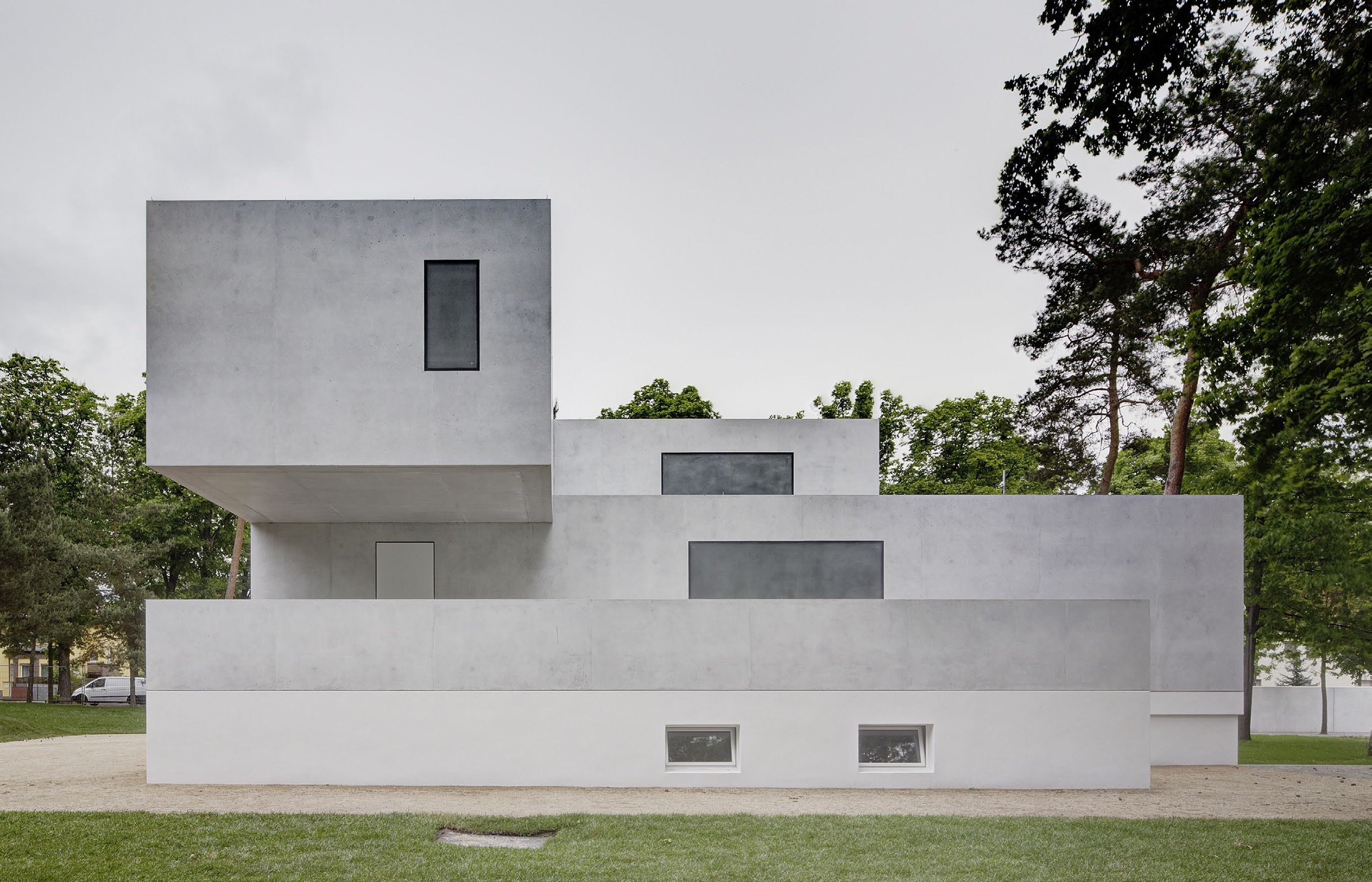 Photography:

©Christoph Rokitta
Destroyed in air raids, two masters' houses at the Bauhaus have been "playfully" reinterpreted using modern construction methods
The question of what course of action to take when a historically important design is damaged or destroyed is a fraught one, a fact that was thrown into focus by the recent fire at the Glasgow School of Art.

There are those who say that an exact replica is the only acceptable response, while others take the view that the nature of certain designs makes them irreplaceable, and we would be as well to move on with contemporary replacements.

A hybrid approach to this problem is demonstrated at the Bauhaus in Dessau, where Berlin-based architect Bruno Fioretti Marquez has recently completed the rebuilding and reinterpretation of two long-lost "masters' houses" by Walter Gropius.
— a fragment from Icon


©Neue Meisterhäuser Bauhaus Dessau
Location: Ebertallee 59–71, 06846 Dessau-Roßlau, Germany
Completion: 2014
Information for visitors:
Open daily 10 am–5 pm (April–October)
Open daily 11 am–5 pm (November–March)
Tickets
here
Thisispaper is an art direction and design studio founded in 2011, specializing in brand development and innovation.