©Nadine Goepfert
We've been keeping an eye on Nadine Goepfert's work for a long time. In her projects, Nadine investigates contemporary culture, creating outstanding concepts and material innovations, that signals meaning.
Words: Thisispaper, Nadine Goepfert
Photography: Alina Asmus
Everyday Essentials, the project implemented in 2017, is a series of garments and corresponding objects. As said above, it is one of many great example of Nadine's spectacular point of view, worth to take a closer look.

"The collection investigates the moment a garment is left behind, stored or hung and at that point the relationship which is created with different everyday objects f.e. chairs, hangers or hooks. Together, garment and object form an abstract sculptural entity which is emphasized through experimental surfaces and the alienation of everyday objects. Hereby functionality is not disregarded, but underlined and reconsidered," described the collection Nadine, the designer. Each garment is unique in its own sense, meanwhile, together, they create a coherent whole, proposing alternative forms of everyday objects, presented in minimal aesthetics.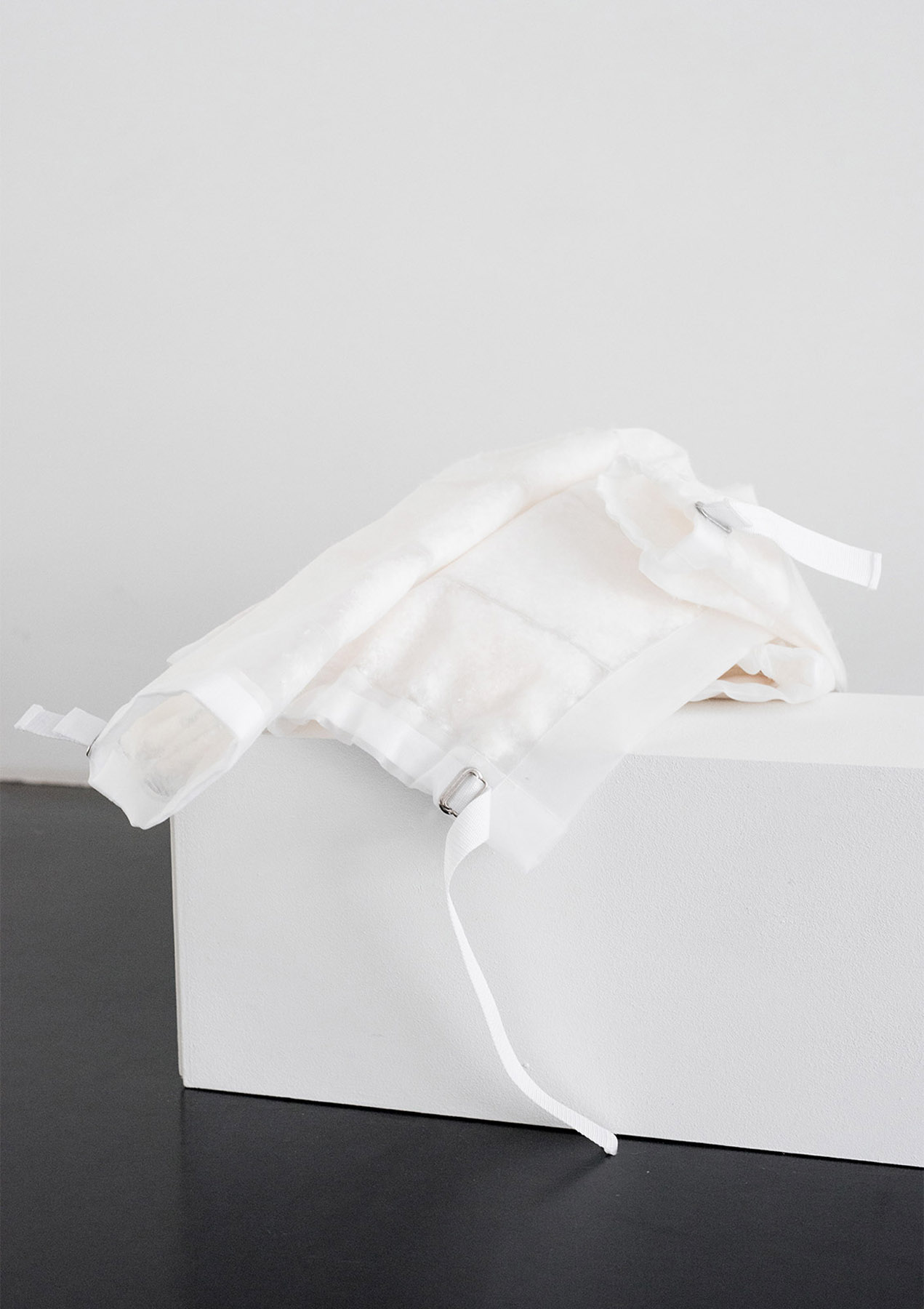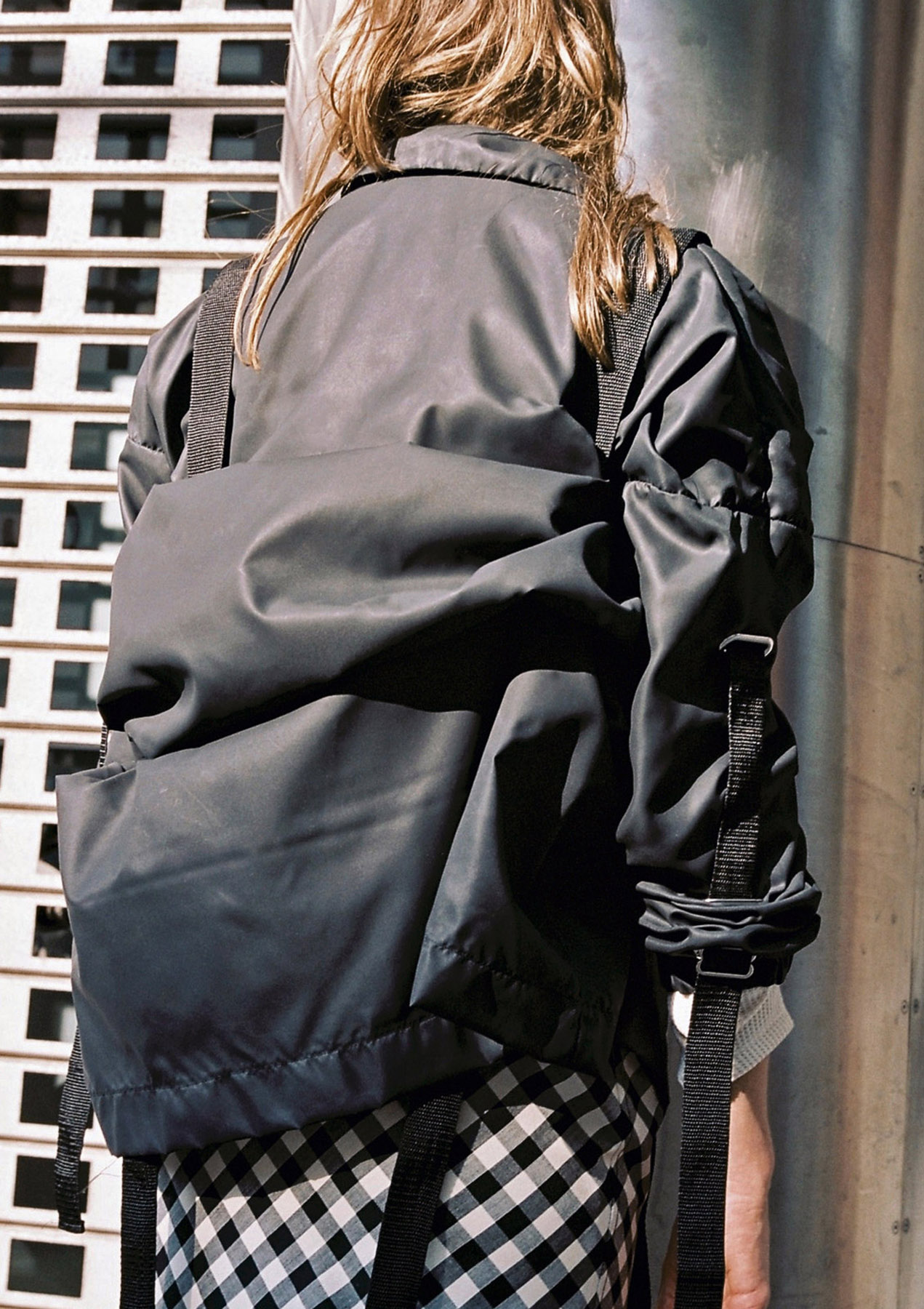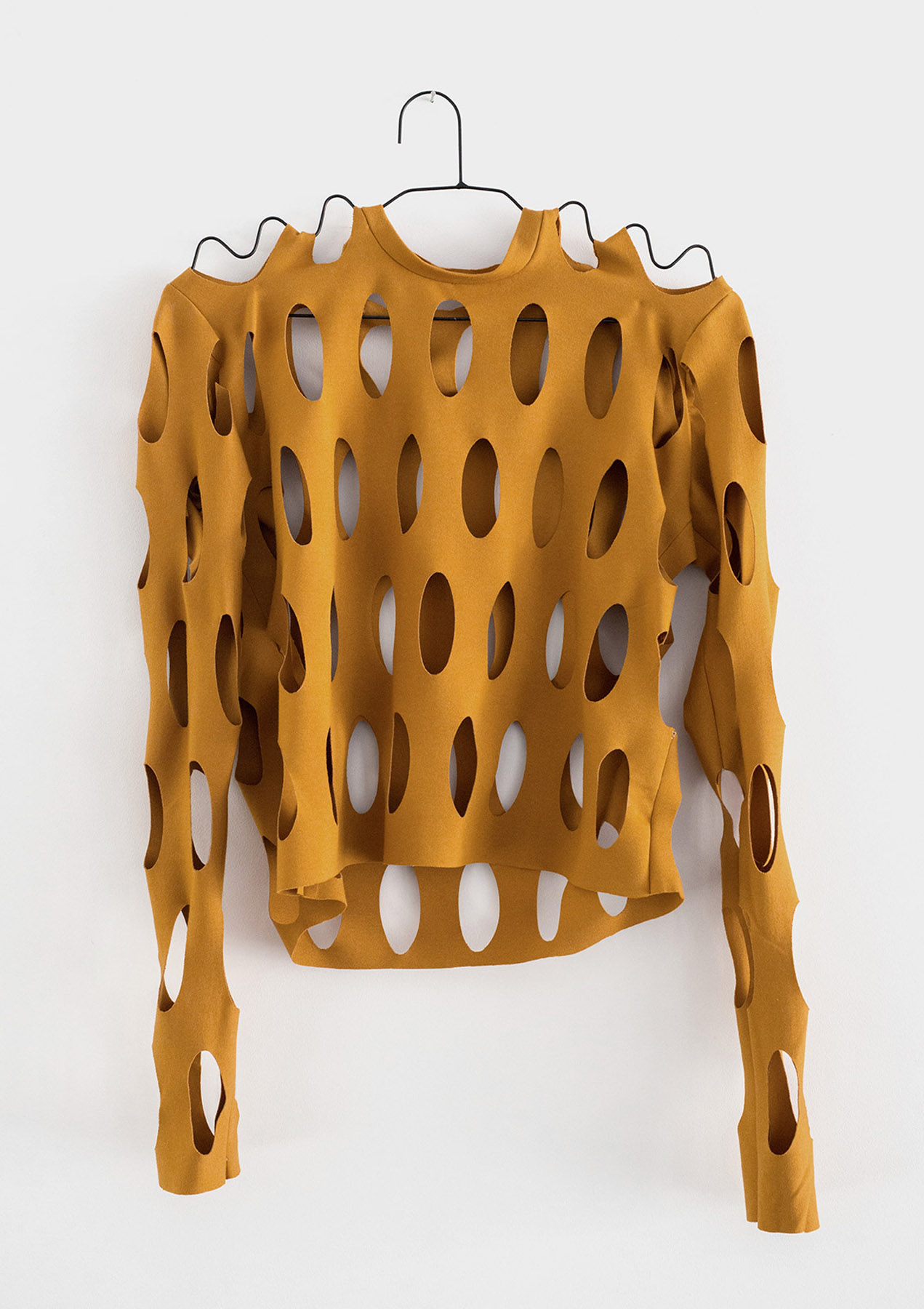 Thisispaper is an art direction and design studio founded in 2011, specializing in brand development and innovation.