@Michael Hemmi
Michael Hemmi designed a cozy home for his brother, utilizing limited space to the maximum.
The site is situated on the outskirts of a Trimmis, a charming village in Switzerland. Due to limited buildings width, the house is rather small and narrow, reveali
ng its spatial richness in its longitudinal section.

The interior is organized around the path, leading through the whole house. This feature makes the inside appear bigger, than it actually is and defines the spacious appearance. The rough facade, covered with lime plasterwork creates a seamless blend with the surrounding landscape. Meanwhile, the larch wood, which was used for the windows, the door and the furniture, creates warm and welcoming atmosphere.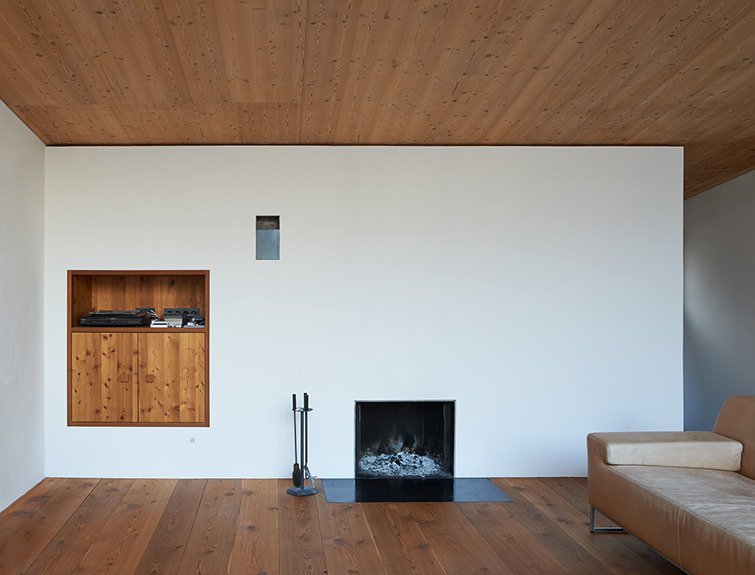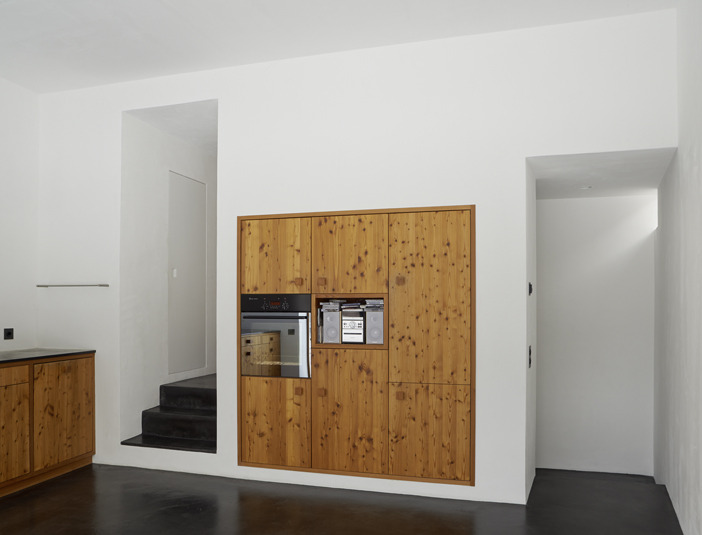 Thisispaper is an art direction and design studio founded in 2011, specializing in brand development and innovation.