A structure of steel pontoons allows this wooden cabin by MOS Architects to float on the surface of Lake Huron.
Photography:
Florian Holzherr
The location on the Great Lakes imposed complexities to the house's fabrication and construction, as well as its relationship to site. Annual cyclical change related to the change of seasons, compounded with escalating global environmental trends, cause Lake Huron's water levels to vary drastically from month-to-month, year-to-year. To adapt to this constant, dynamic change, the house floats atop a structure of steel pontoons, allowing it to fluctuate along with the lake.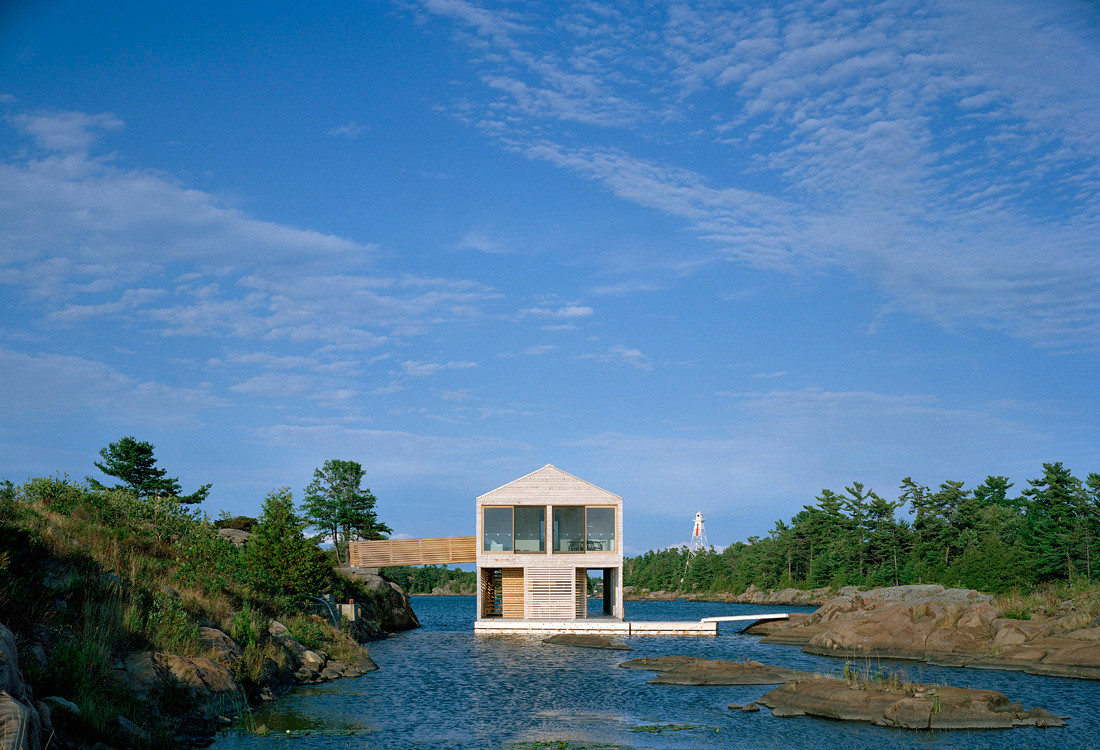 ©MOS Architects
Location: Ontario, Canada
Year: 2008


Need more? ︎ Index ︎ Next ︎ Random



Thisispaper is an art direction and design studio founded in 2011, specializing in brand development and innovation.