Made of stone and wood, the little church by

Bernardo Bader Architekten

sits on top of a hill in Krumbach, Austria.
Architect:

Bernardo Bader Architects


Photograohy: Bernardo Bader
Like a gem – topographically attractively situated on the hill near Krumbach, Austria, the chapel is built out of wood and stone. Its shape is based on the existing 200-year-old Lourdes

chapel

and includes a main ship and an apse. The shape of the room is new: an outstanding steep rising spatial folding made out of

wood

. The view straight ahead through the white apse leads directly into the nature.
— a fragment from Domus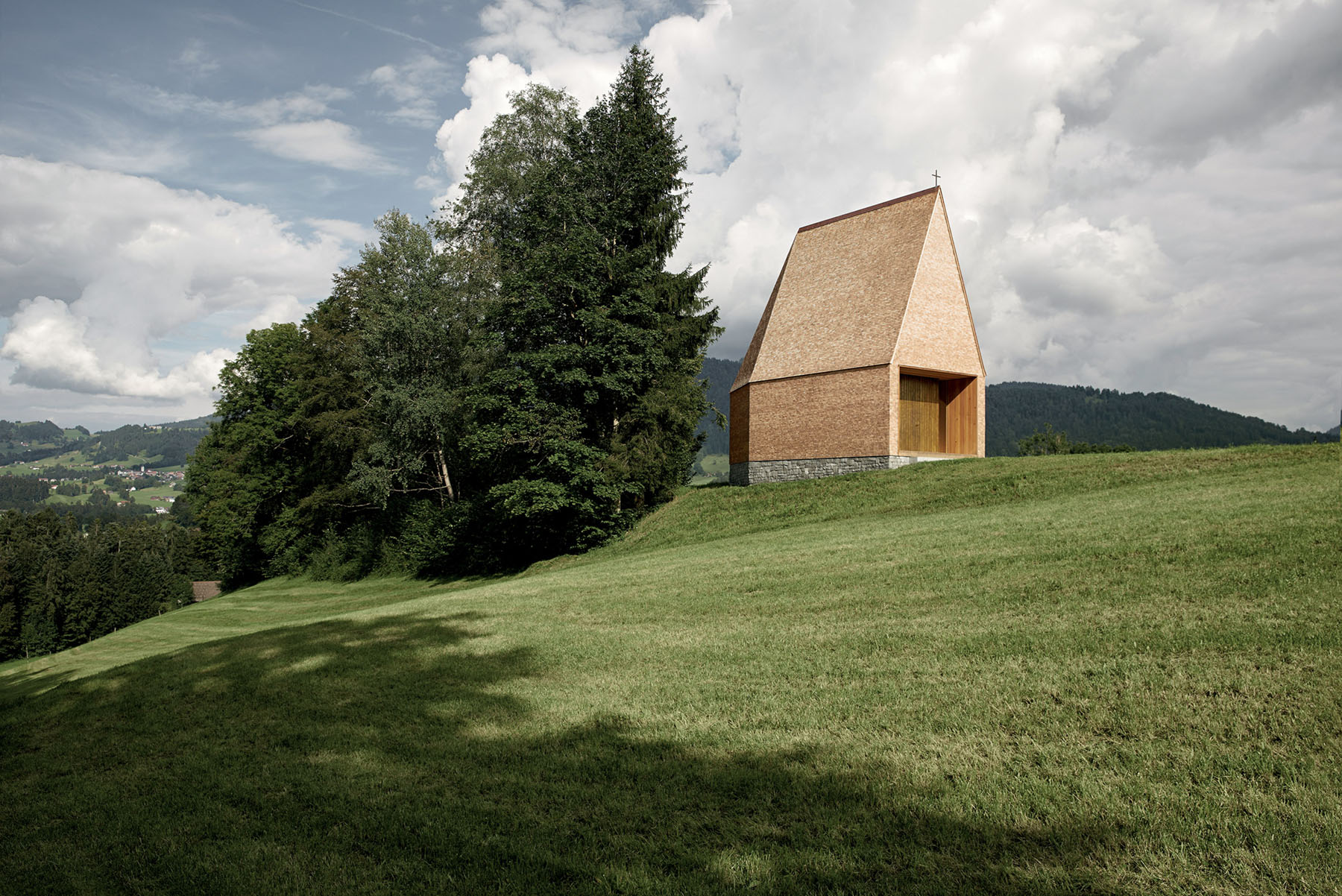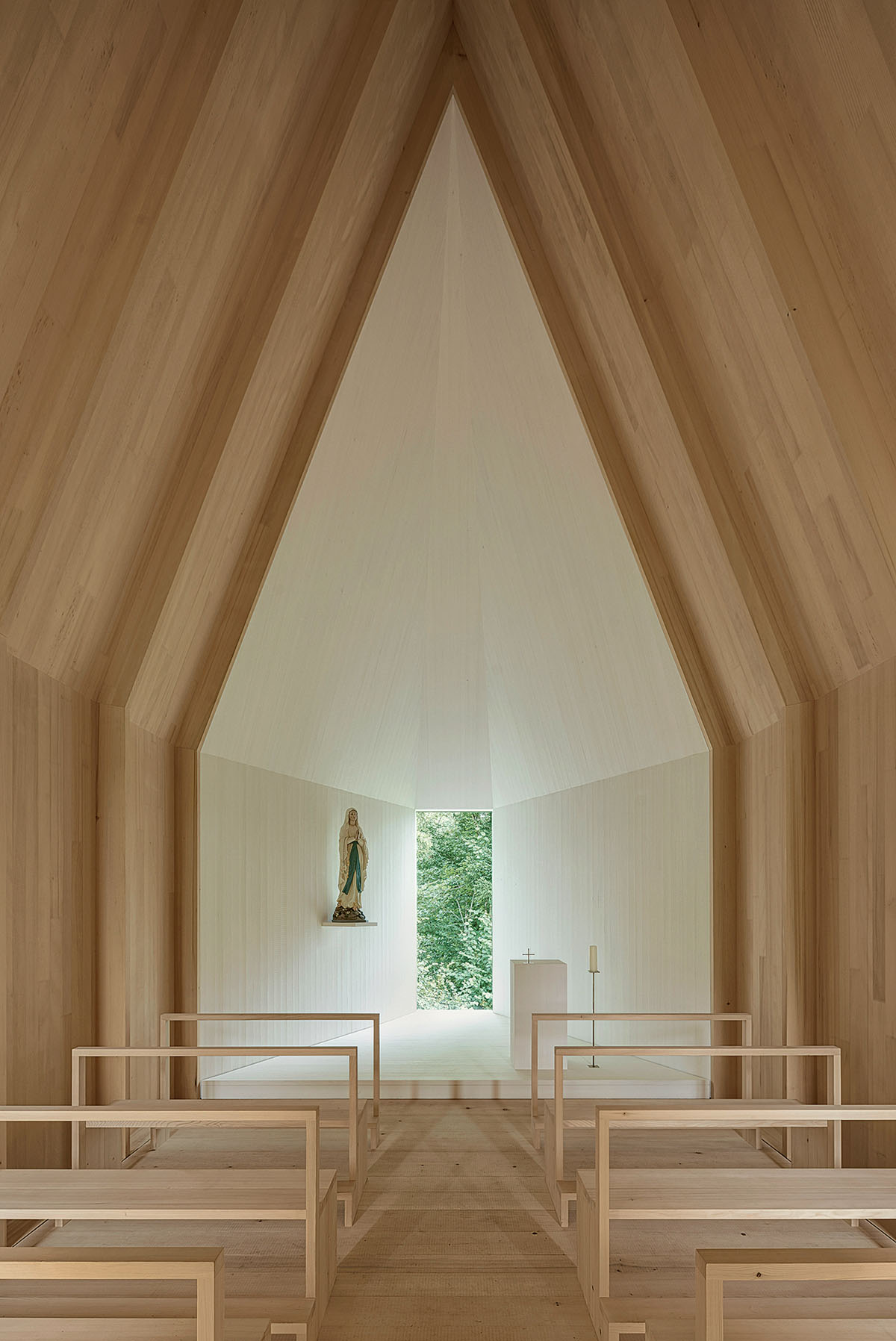 ©Bernardo Bader Architects
Location: Salgenreute 116, 6942 Krumbach, Austria
Year: 2016


Need more? ︎ Index ︎ Next ︎ Random



Thisispaper is an art direction and design studio founded in 2011, specializing in brand development and innovation.