©Adolf Bereuter


'Haus Hohlen' results from the conversion of a existing dwelling originally built in 1961.
Designed by architect

Jochen Specht

, the expanded and renewed house is characterized by its clear gable-roof form and visually porous envelope, composed of large pains of glass which open the interiors to views of the austrian valley below. Located in the town of Dornbirn, the singular gable-roof volume sits upon a concrete base that recedes into the sloping terrain.
Photography: Adolf Bereuter
— a fragment from Designboom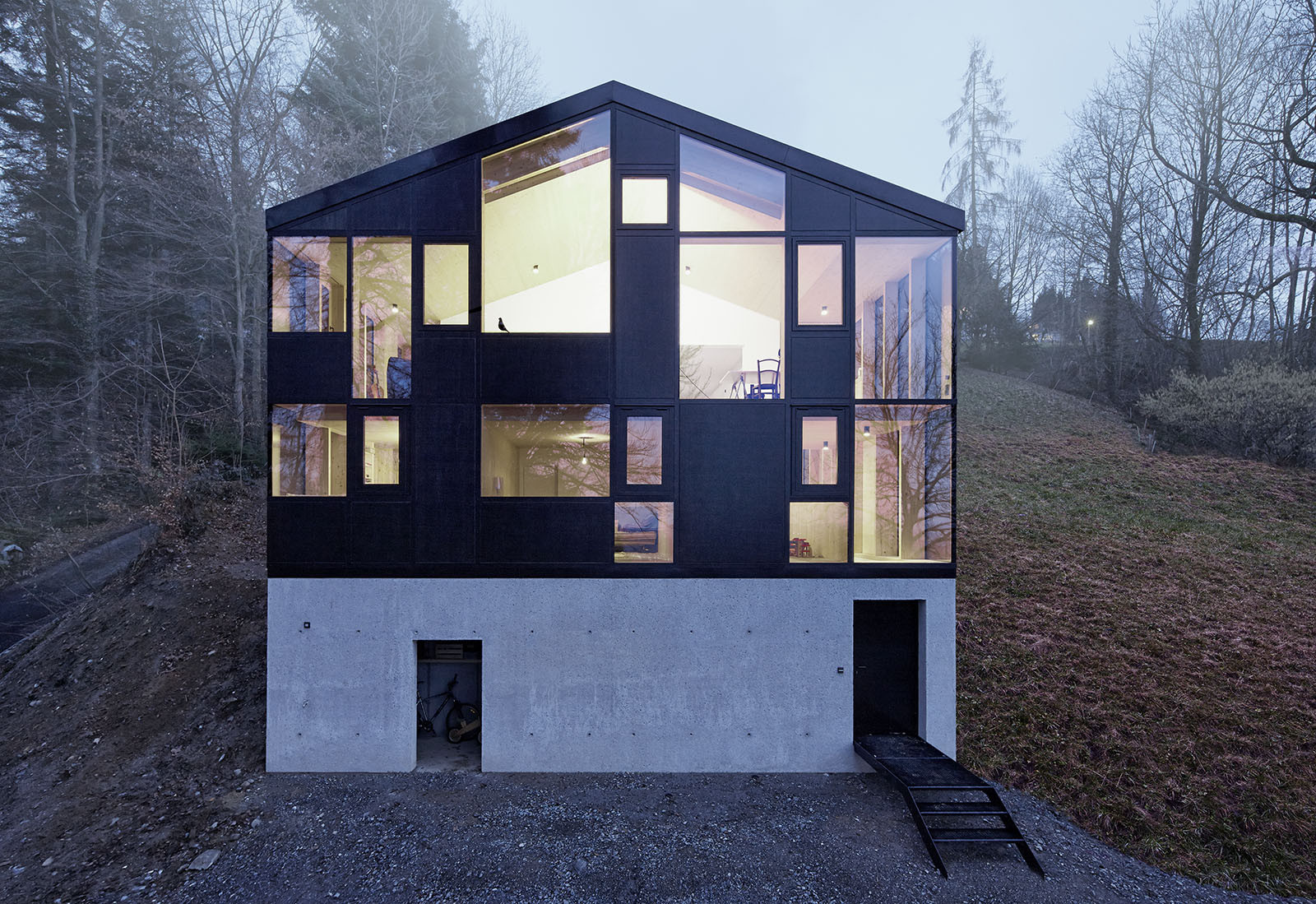 Architect: Jochen Specht
Location: Dornbirn, Austria
Year: 2014


Need more? ︎ Index ︎ Next ︎ Random



Thisispaper is an art direction and design studio founded in 2011, specializing in brand development and innovation.