Schemata Architects

has taken a classic capsule hotel – the old fallback for Japanese workers who'd missed the last train home – and renewed the typology's reputation.
Photography: ©Nacasa & Partners Inc.
°C (Do-C)is a new business launched by nine hours, a company running a capsule hotel chain "9h (nine hours)" in the Tokyo metropolitan area. While the 9h hotels offer a new image of a contemporary capsule hotel by completely redesigning and building new capsules from scratch, the company decided to take a different approach in designing °C and asked us to renovate an existing capsule hotel.




Our design aims to eradicate the image of the old capsule hotel by changing the interior and surroundings, while keeping the existing capsules as they are. The color of the existing capsules — an old-fashioned beige reminiscent of the retro design period — was rather difficult to handle, but we intentionally used it as a base color for the interior to eradicate the impression of the existing capsules. In Japan, people often stereotypically associate capsule hotels with saunas due to the conventional style of capsule hotels in the past.

The existing building was actually not equipped with saunas, but we intentionally recreated the stereotypical image by adding saunas there, while eradicating the conventional impression, to establish a powerful combination of capsules and saunas representing the identity of °C.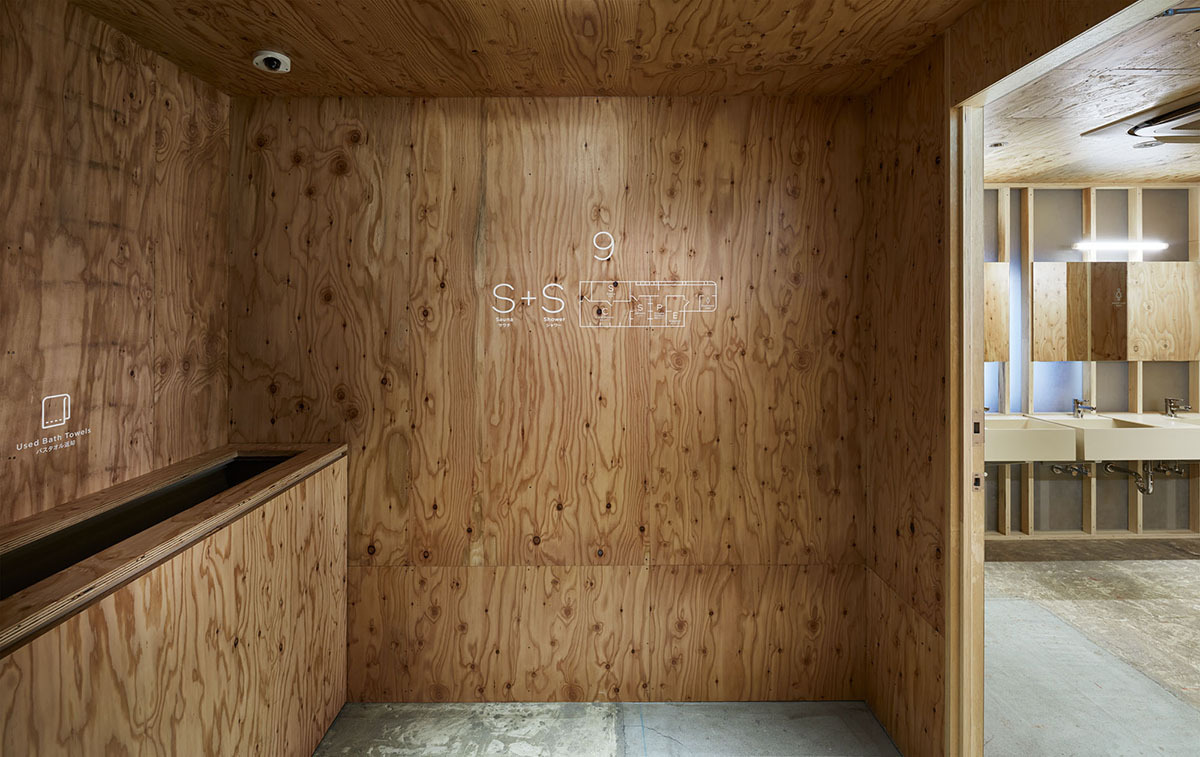 The sauna was originally imported from Finland to Japan, which later evolved locally and a distinct combination of the sauna and cold bath for cooling down was established. Cooling down process is very important when using a sauna. Here shower faucets called "Warm Pillar" with a temperature controlling function are used for cooling down. The method called "löyly", which is common in Finland, is adopted to create authentic saunas.
©Schemata Architects
Book now via Booking.com
Need more? ︎ Index ︎ Next ︎ Random
Thisispaper is an art direction and design studio founded in 2011, specializing in brand development and innovation.