Located in the north coast of the Rhuys peninsula, the house takes place at the edge of a lightly residential area and a wood overhanging the sea.
Architect:

RAUM


Photography: Audrey Cedran
The project set up in this wooden hill and offers several living areas connected to the outside in a particular way. The structure of the building and the windows are made out of a wood as well as the facade which is lined with vertical wood slats. The ground floor proposes an entire free space in which two enclosed wheeled beds allows to sleep both inside and outside in the courtyard or on the terrace facing the garden. On the first floor, the main bedroom opens onto the exterior through a large window providing a particular experience with the landscape.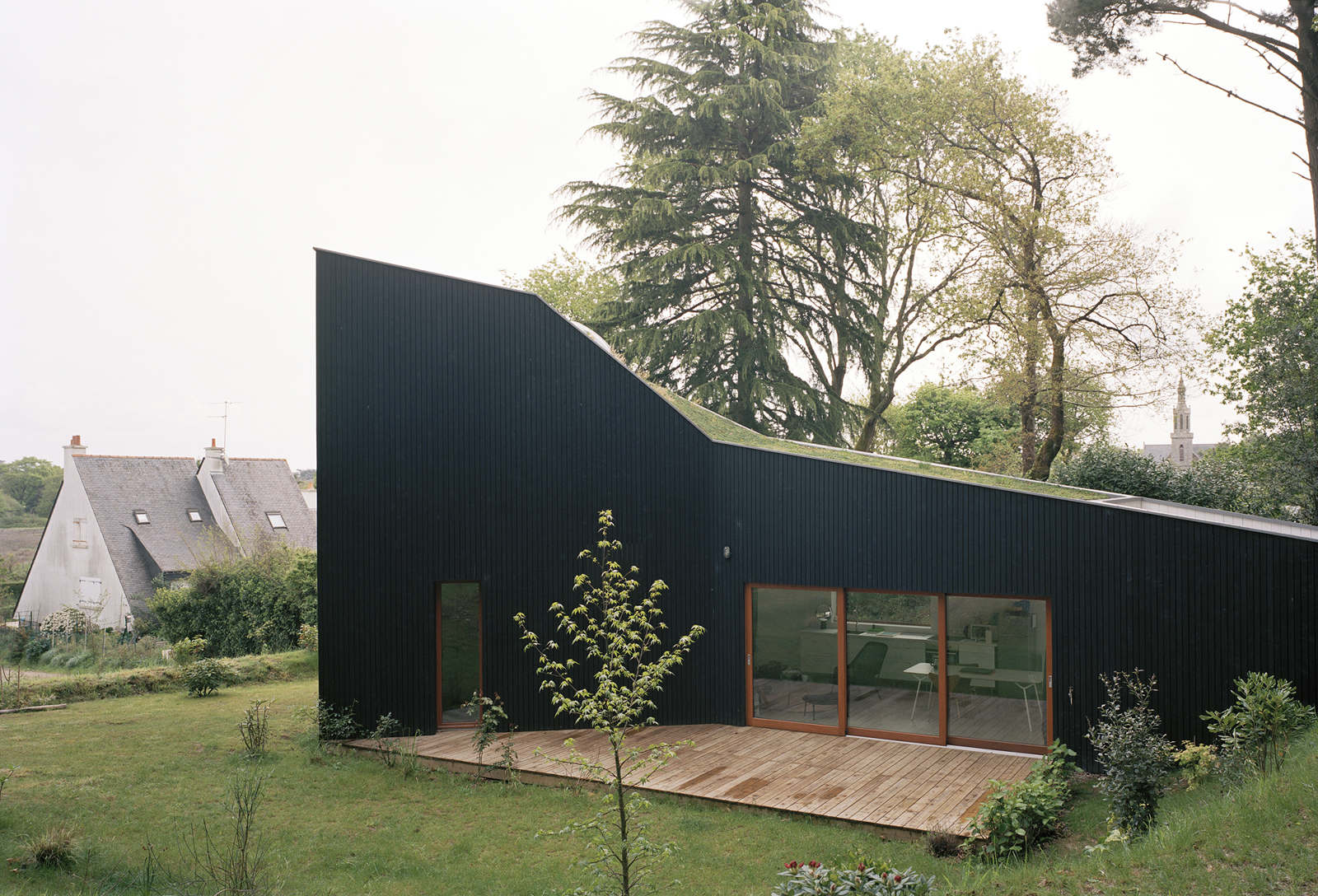 Architect:

RAUM


Location: Morbihan, France
Year: 2013


Need more? ︎ Index ︎ Next ︎ Random



Thisispaper is an art direction and design studio founded in 2011, specializing in brand development and innovation.