©Hans Verstuyft Architecten
Belgian practice

Hans Verstuyft Architects

designs spaces with tangible sense of soul. This time, we would like to share with you their project Renovation House V — refurbishment of a home in Antwerp, Belgium, which is not an exception.
The team of Hans Verstuyft Architects has restricted the plan and finished the space with the use of raw materials.
The large scale of concrete was mixed with the warmth of natural wood, what created welcoming atmosphere. An array of planks was used for the ceiling within the kitchen. A custom-built wooden bench highlights the width of the space and creates a pleasant accent.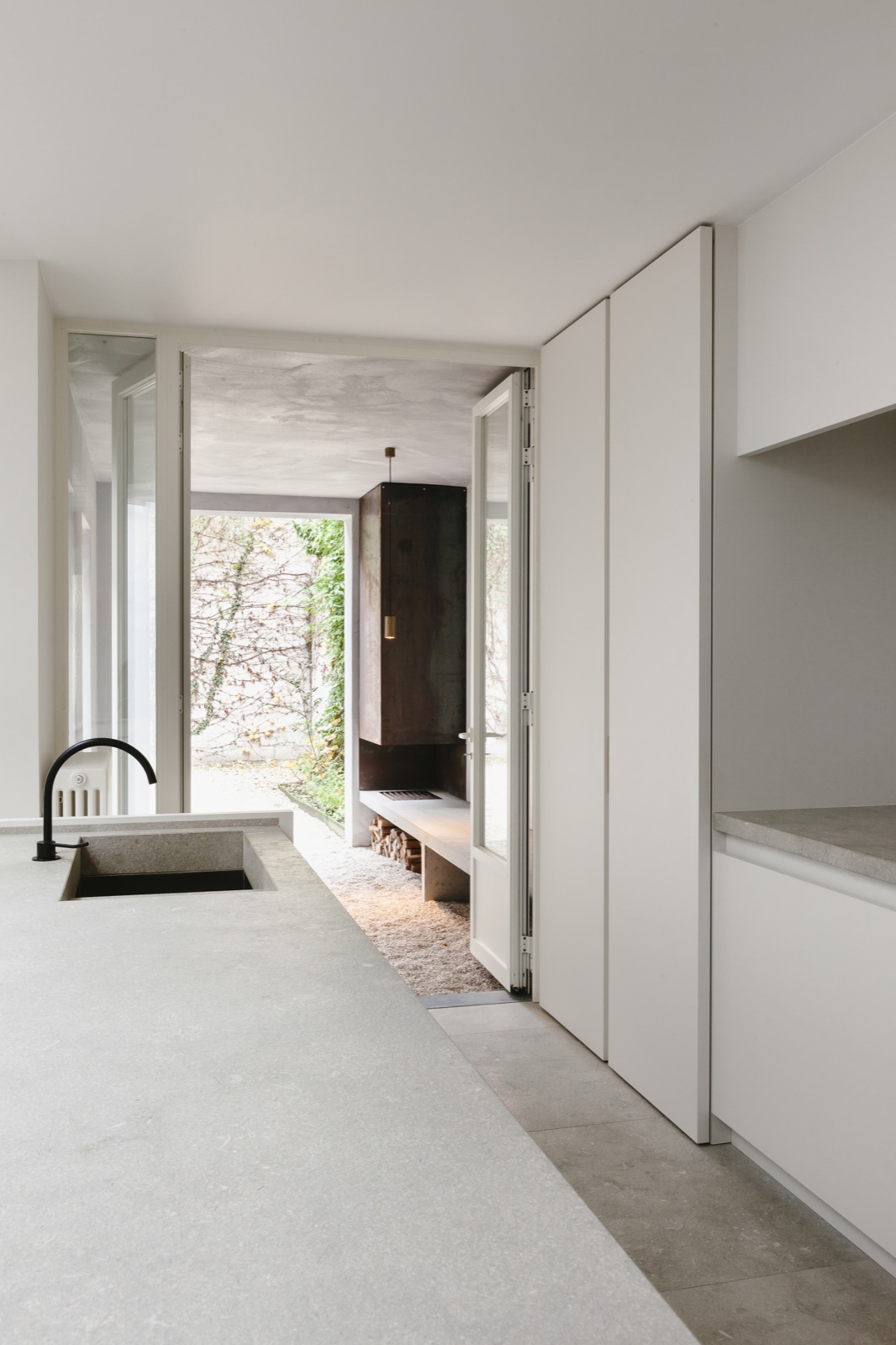 Need more? ︎ Index ︎ Next ︎ Random
Thisispaper is an art direction and design studio founded in 2011, specializing in brand development and innovation.