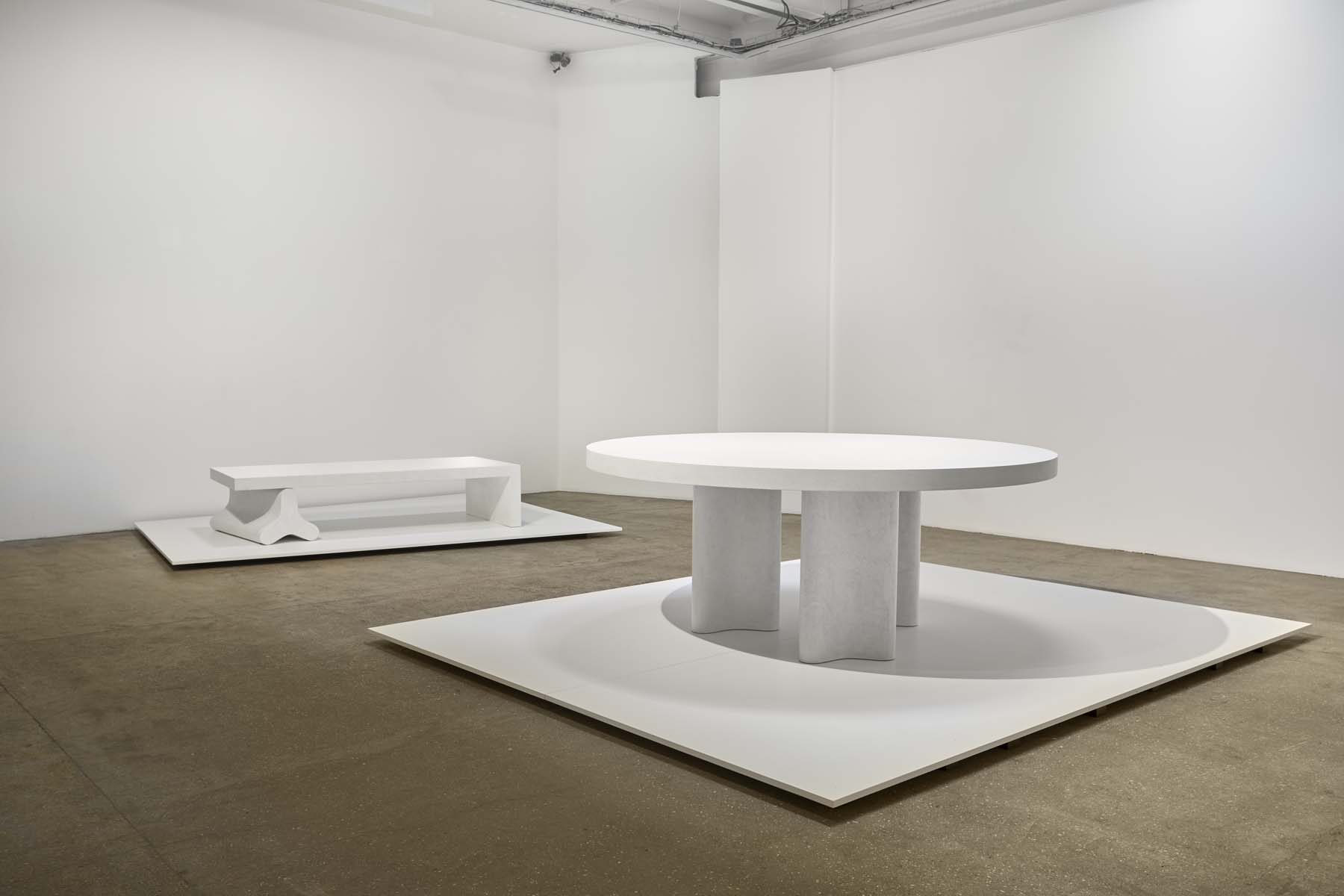 ©Architekturbüro Garrigues Maurer GmbH
Acclaimed French designer François Bauchet continues his research on forms and materials in his new collection presented at Galerie kreo.
Words: Thisispaper
Photography: Courtesy of Galerie kreo
Presented below is Azo, a continuation of the Bouchet's series Cellae, involving the use of modular elements made of felt soaked in resin.
On the occasion of this project, the designer developed an innovative composite material. The series of tables, benches, consoles and side tables speaks in a new language of pure and simple shapes in its sensual, distinctive forms masterfully applied by François Bauchet.
Thisispaper is an art direction and design studio founded in 2011, specializing in brand development and innovation.