©GRAUX & BAEYENS architects
GRAUX & BAEYENS architects

is a Belgium architectural office led by Koen Baeyens and Basile Graux, who strives to realize a variety of projects in Belgium ranging from single family dwellings, nightclubs, office buildings and design furniture.
Words: Thisispaper
Photography:
Jeroen Verrecht
House J-VC is located in Astene, Belgium, a picturesque town in the region of Flanders, Set on the riverbanks of the Lei near Ghent, the design of the house, including its orientation and concept, was conditioned by the restricted building regulations. On the area of 1684m² the architects of GRAUX & BAEYENS formed solid, clean cube using light gray brick composed with wide openings introducing nature to the inside of the house. The inner space was win turn equipped with wooden furnitures and dark grey or black finishings.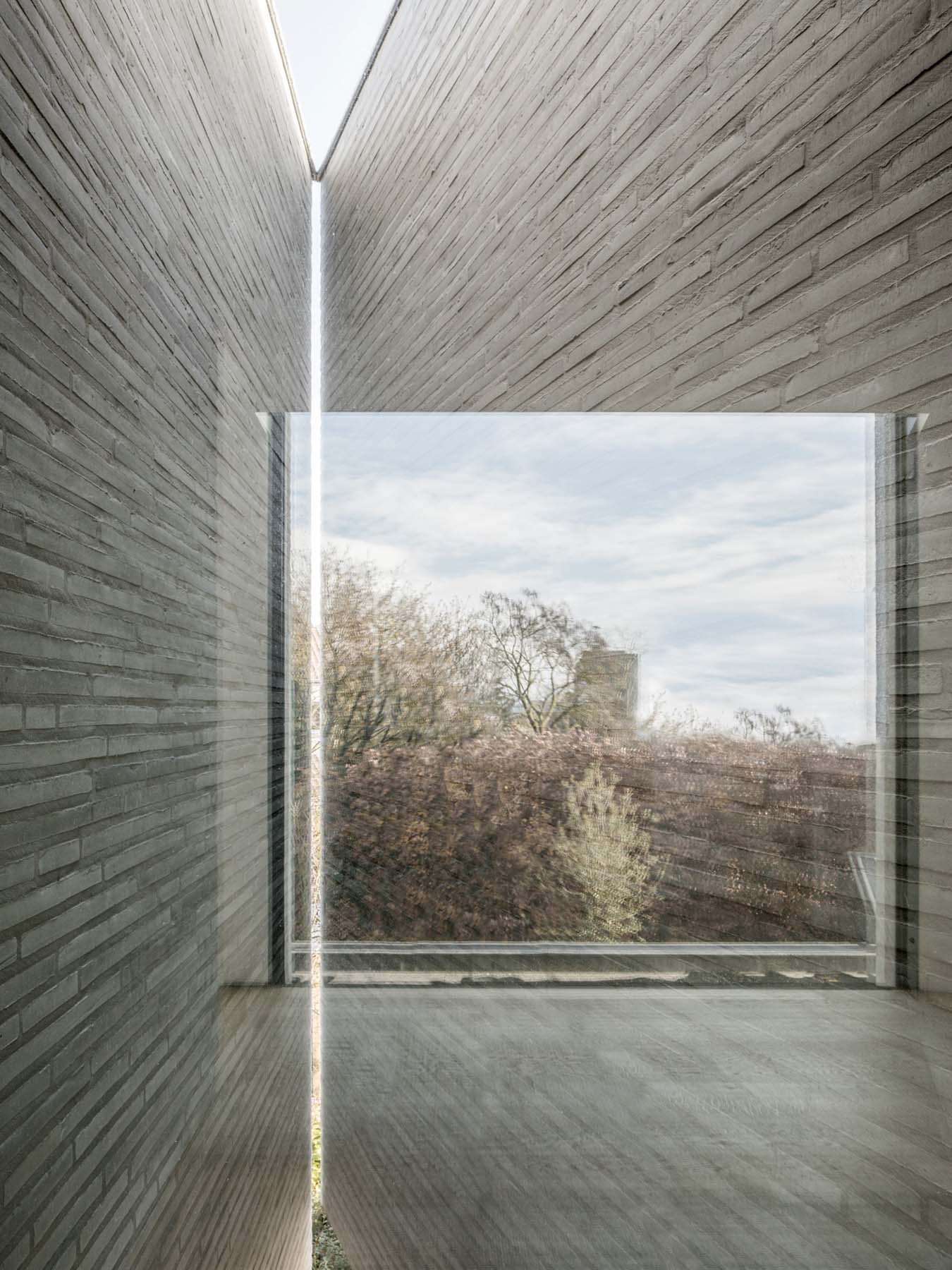 Thisispaper is an art direction and design studio founded in 2011, specializing in brand development and innovation.