©Brigida Gonzalez
The Stuttgart based Kaestle Ocker Roeder (C18) Architekten realised this silent and delicate interior design for the 1954 built funeral parlour in Aalen, close to their home town. The wide vault – a reinforced concrete structure – is sheathed by a dense willow network, which gives a warm atmosphere to the space.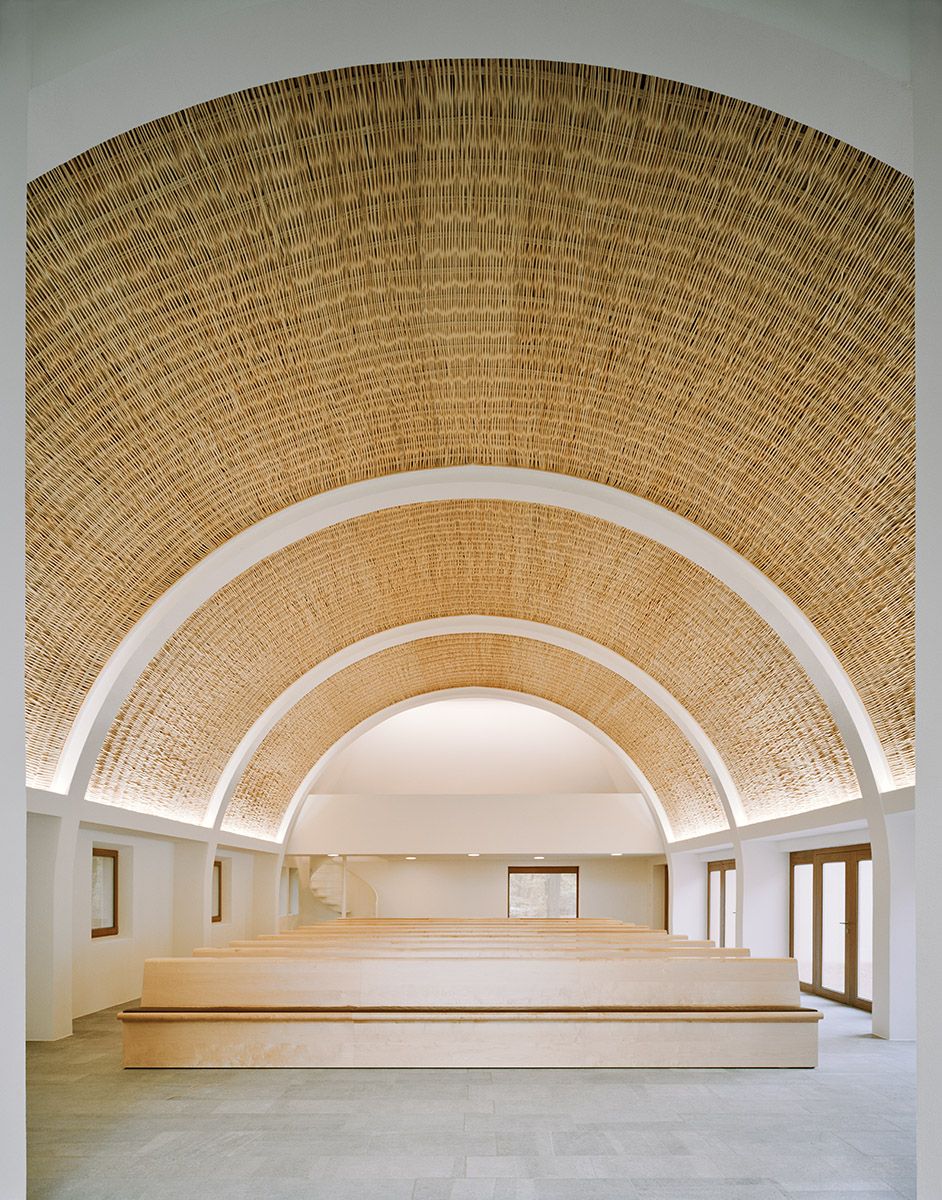 Year: 2009
Address: Waldfriedhof, 73430, Aalen, Germany
©Kaestle Ocker Roeder Architekten
Need more? ︎ Index ︎ Next ︎ Random
Thisispaper is an art direction and design studio founded in 2011, specializing in brand development and innovation.