©6A Architects
We are always keen to present new doings of

6A Architects

— a worldwide acclaimed practice for architecture based in London. We invite you to discover their Coastal House, the winner of the Arnold Laver Gold Award and Best Interiors at the 2017 Wood Awards.
Describing in short, the team of 6a architects introduced a new quality to interior of a previously unremarkable early-twentieth century house, as they restored it to its bare shape. The house is situated on the Devonshire coast and faces extensive views of the sea. Yet, the work of the architects took place inside.
"The interior stone remains exposed, warm and dry for the rest time, softened only with a
lime slurry. A complete recon guration of the internal volumes, and new timber stairs and balconies wound around the old chimney cores to create double height rooms and triple height top lit hallways, afford visual and physical connections between the internal spaces, as well as connections between the interior of the house and the landscape", they explain.



The house in its new shape perfectly provides functionality, yet also serves as a shelter for a soul and invites one to unbend.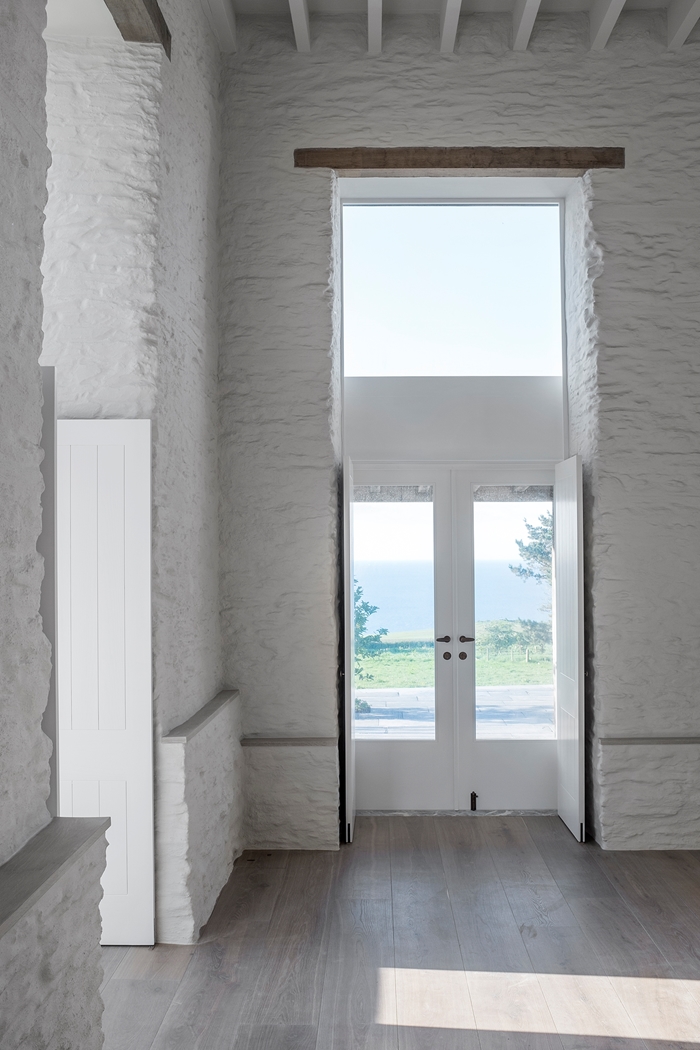 Need more? ︎ Index ︎ Next ︎ Random
Thisispaper is an art direction and design studio founded in 2011, specializing in brand development and innovation.